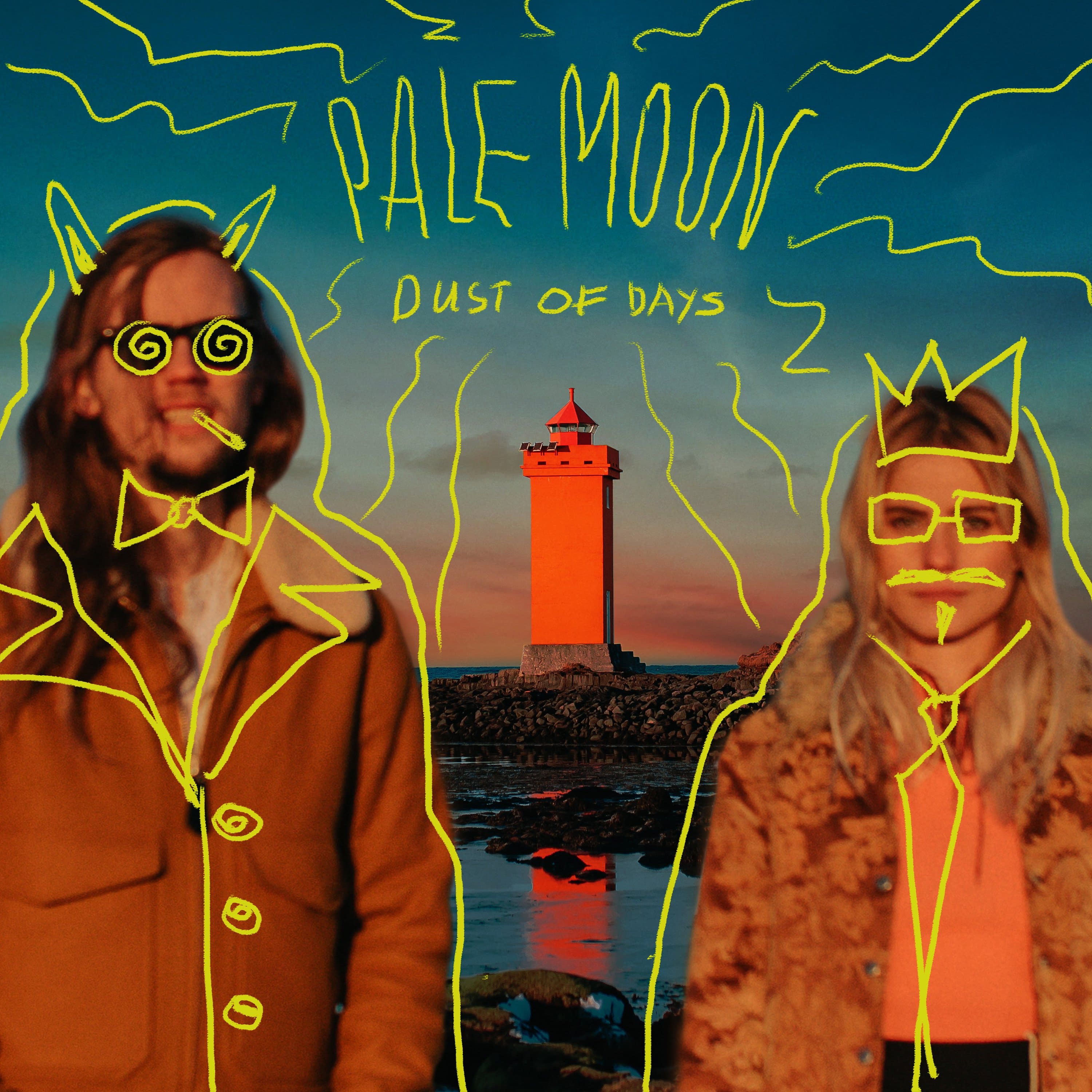 Pale Moon aus Island zeigen mit ihrer Debüt-Single Exile, dass auf der kleinen Insel nicht nur Moos wächst, sondern auch gute Musik gemacht wird!
Pale Moon ist ein isländisch-russisches Duo, bestehend aus Árni Guðjónsson (wtf) und Natalia Sushchenko. Bereits seit 2017 arbeiten die beiden Musiker zusammen und veröffentlichen nun bald ihre Debüt-EP namens Dust of Days. Exile ist dabei die erste Single-Auskopplung und setzt die Messlatte ziemlich hoch.
Musikalisch erinnern mich Pale Moon irgendwie an eine Mischung aus Some Sprouts, Mac DeMarco und ein wenig The Fur Coats. Laut eigener Aussage sind ihre großen Inspirationen die Beach Boys, Fleetwood Mac und natürlich The Doors. Wer genau hingehört oder gelesen hat, dem ist vielleicht aufgefallen, dass Mr. Árni Guðjónsson Teil von Of Monsters and Men gewesen ist. Der isländischen Band, die damals mit Little Talks die deutschen Charts zerlegt haben!
Ich finde es irgendwie lustig, dass ich zur Zeit super viel gute Musik aus Ländern entdecke, die ich bisher nicht auf dem Schirm hatte: Needshes aus Usbekistan, Augustine aus Schweden, Polar Youth aus Belgien und jetzt Pale Moon aus Island und Russland.
Was mir an Exile so gut gefällt ist diese Leichtigkeit, mit der alles passiert. Die Melodie ist einfach, aber schön. Die Lyrics sind eigentlich egal, denn das Gefühl kommt trotzdem rüber. An manchen Stellen ist der Song voller Energie und laut, dann wieder sehr leise und atmosphärisch.
Vom Authentizitätslevel her ist den beiden deutlich zuzutrauen, dass sie wirklich hinter der Musik stehen, die sie machen. Laut Info-Text auf deren Website hätte die EP schon vor zirka einem Monat erscheinen müssen. Offizielles Release-Datum war der 19.02, aber vielleicht macht man das in Island ja etwas anders! 😉