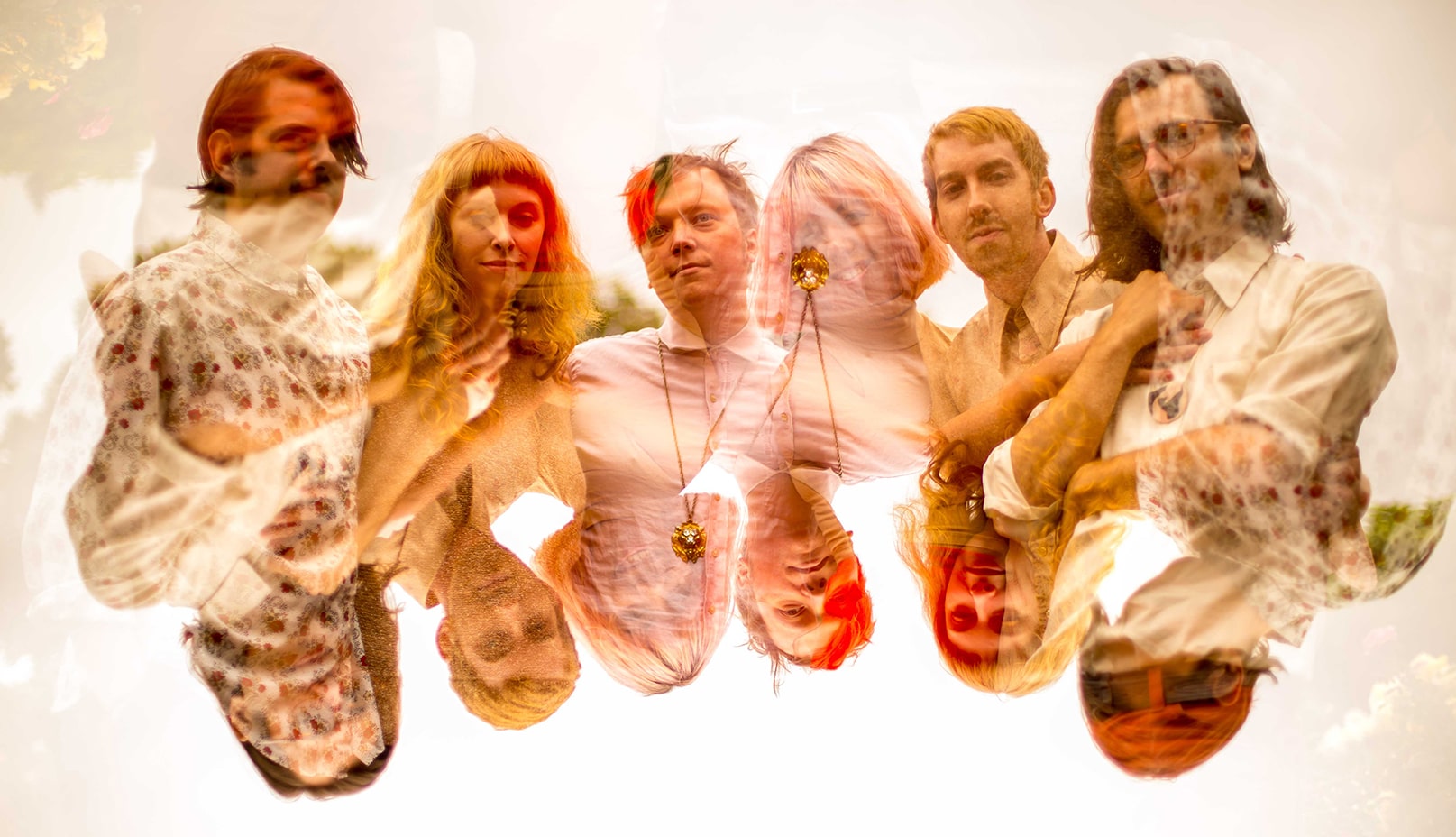 The Fur Coats sind eine sechsköpfige Psychedelic-Pop Gruppe aus Portland, Oregon, die momentan mit ihrer neuen Platte Mirror Gazing unterwegs sind. Aufmerksam geworden bin ich auf die Band, weil sie in Köln auf dem Sofar-Sounds-Konzert spielen sollten. Das haben sie auch, nur ich war an der falschen Adresse und habe die Amerikaner deshalb leider verpasst.
Wenn du aufmerksam meine vorigen Beträge gelesen hat, dann weißt du, dass The Fur Coats es in meine monatlichen TopTenPicks für den September geschafft haben. Noch ein Grund mehr für dich, ein Ohr tiefer in ihre Psychedelic-Pop-Welt einzutauchen.
Auf Mirror Gazing finden sich insgesamt fünf Songs, die alle den ganz speziellen The Fur Coats-Sound haben, trotzdem aber jeweils in ganz eigene Richtungen gehen. Mit 17 Minuten ist die EP praktisch ein kleiner Snack für zwischendurch. Wir beginnen die Reise mit dem groovigem Real Love. Die Cow-Bell gibt richtige Funk-Feelings, die Trompete und der schräge Gesang lassen das Intro erstaunlich exzentrisch wirken. Wir hören außerdem noch weibliche Backing-Vocals und einen luftigen B-Teil. Spannender Anfang, ich bin zwar noch nicht ganz überzeugt, aber dennoch interessiert, wie es weitergeht.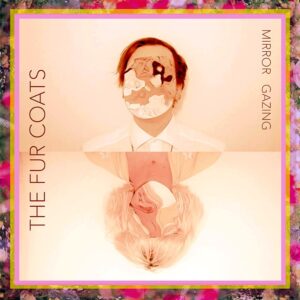 We Live ist auf jeden Fall eine psychedelische Angelegenheit, wie Youtube-Videos von Alan Watts schauen. Langsamer Start, sphärischer Gesang, im Hintergrund hört man ein paar Claps. Ab 0:57 hebt die Rakete dann ab. Tighte Bassline, flotter Takt, im Refrain höre ich etwas Boy Pablo heraus. Auch das Saxophon finde ich sehr angenehm zu hören. Sowieso kann man bei einem Saxophon glaube ich nichts falsch machen. Selbst wenn man mit einer Walze drüberfährt, würde dieses Instrument in seinen letzten Sekunden wohl noch harmonische Töne von sich geben. We Live ist eine mysteriöse Nummer mit kleinen, schönen Momenten und tollem Solo zum Ende hin.
Als Mitte der EP haben sich The Fur Coats für eine poppige Ballade entschieden. Meiner Meinung nach genau die richtige Entscheidung. Das gibt nämlich dem Herzstück der Platte noch einen kleinen Extra-Boost. Locker und leicht, wie jeder beliebige Diät-Joghurt kommt In the Garden daher. Den Streichersatz in der zweiten Hälfte finde ich sehr subtil, außerdem gefällt mir die Gesangsmelodie vom Chorus sehr gut. Geht richtig ins Ohr, wie Wattestäbchen.
The Fur Coats verabschieden sich mit einem Knall
Die psychedelische Bombe platzt aber beim vorletzten Track der EP. Transmortal Vibes hat mich sowas von abgeholt, wie meine Mutter damals im Kindergarten. Ich war instant begeistert. Extrem chilliger Vibe, ein Song für jede Situation, "There's nothing you can feel that isn't real. Dann kommt dieses krass verzerrte Solo. Ist es eine Gitarre, ist es ein E-Bass? Man weiß es nicht, man muss es auch nicht wissen, denn man schwebt gerade durch die Andromeda-Galaxie, da ist Planet Erde mit seinen Menschen und Problemchen ganz weit weg.
Zum Abschluss gibt es noch eine kurze, 70s-artige Orgelsynth-Expedition. Don't Be Cruel, klingt so, als hätte man ein bisschen Pink Floyd, Beatles und Tame Impala zusammengemischt. Als Topping gibt es etwas Stairway to Heaven-Gefühle. Am Ende rastet das Lied dann nochmal aus, The Fur Coats verabschieden sich mit einem Knall. Zwar nicht so laut wie der von Kurt Cobain, aber trotzdem noch hörbar.
Insgesamt ist Mirror Gazing psychedelisch genug, um von langhaarigen Musikexperten abgenickt zu werden, gleichzeitig aber auch poppig genug, dass der Feierabendverkehr-Radiohörer locker mit dem Finger auf dem Lenkrad den Takt mittippt. Ein spannender Spagat zwischen Higher und Lower Mind. The Fur Coats sind auf jeden Fall einmalig und besonders. 
Am besten hören beim: Durch den Weltraum fliegen, Exzentrische Polaroid-Fotos in Frauenkleidern machen
Favorite Track: Transmortal Vibes, We Live
Hier findest du The Fur Coats auf Spotify! Hör am besten gleich mal rein! 🙂