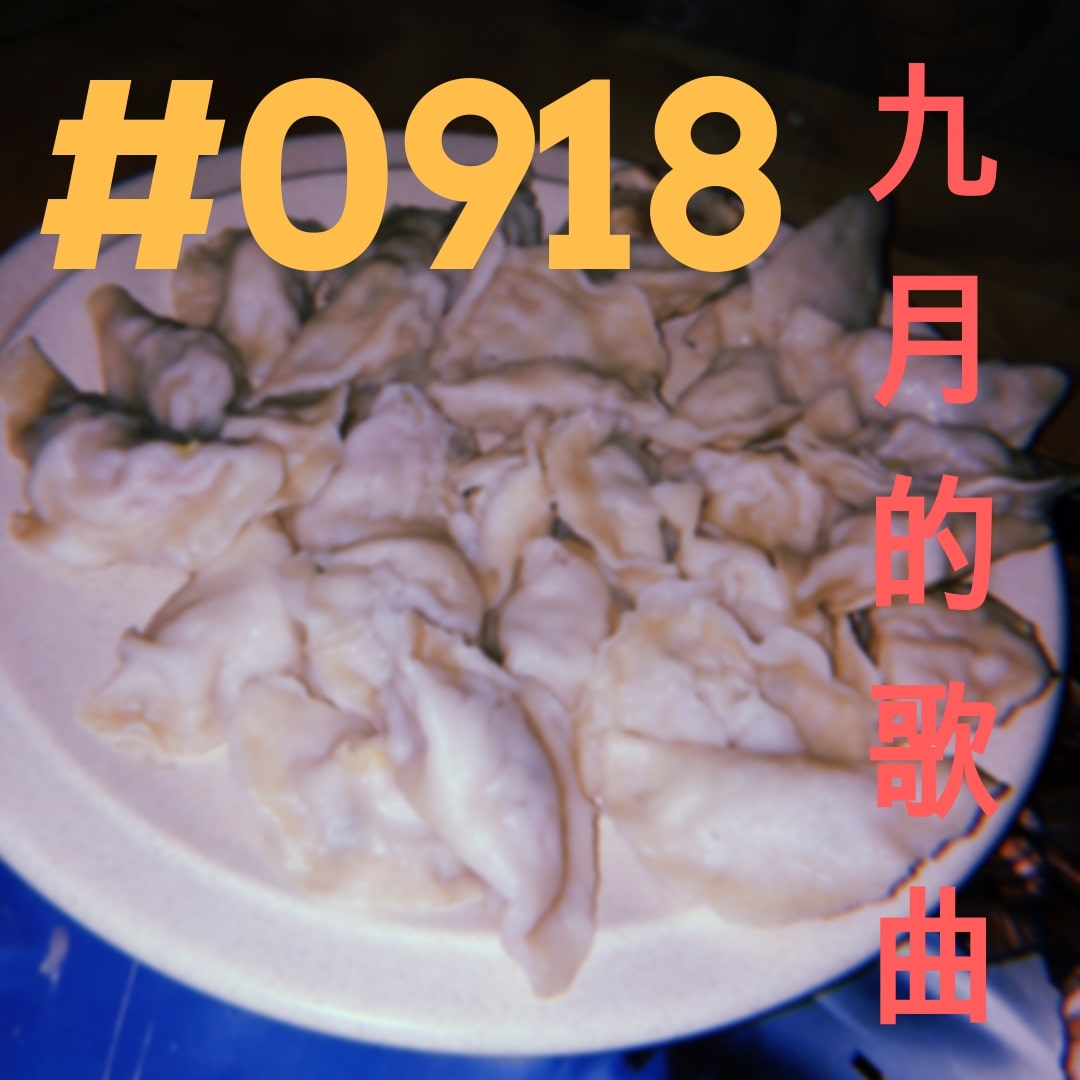 Der September ist vorbei und damit ist es wieder Zeit für meine Top Ten Picks. Dieses Monat sind tatsächlich einige Künstler auf mich zugekommen und haben mir ihre Songs zum anhören geschickt. Das hat mich natürlich sehr glücklich gemacht, denn das zeigt mir, dass meine Meinung geschätzt wird und zum anderen entdecke ich dadurch Künstler, die ich sonst eigentlich nicht hören würde. Wie immer geht es jetzt vom Ranking her abwärts mit den Zahlen, wie wenn man in der Schule anfängt zu kiffen. Am Ende findest du dann als Belohnung die Playlist.  Attacke:
10. Blond – Not Cool Enough
Man könnte denken, dass Blond nur bekannt sind, weil sie irgendwie aus dem Dunstkreis der Kraftklub-Kerle kommen. Man sagt dann, die drei Newcomer kommen aus der Karl-Marx-Stadt, weil Chemnitz einfach zu lame klingt. Ich komme übrigens aus der Johann-Wolfgang-von-Goethe-Stadt und wohne momentan in der Georg-Friedrich-Händel-Stadt. So viel dazu. Natürlich haben die zwei KRAFTKLUB-SCHWESTERN und ihr gemeinsamer Freund auch was drauf. Not Cool Enough ist mit dieser fetten Baseline einfach feierbar und hat im Refrain sogar den einen oder anderen Indie-Moment. Über die Lyrics kann man streiten, wir treten inhaltich nämlich ein bisschen auf der Stelle, ich finde es aber trotzdem witzig, wie it am Ende jeder Zeile betont wird. …But you Like IT. Putzig. Blond, weiter so. 🙂
9. Tiny Ruins – Jamie Blue
Wer meinen Bericht vom Tiny Ruins Konzert gelesen hat, weiß, dass ich das Konzert nicht so bombastisch fand. Irgendwie etwas lahmarschig, aber egal, darüber hatte ich mich bereits ausgiebig ausgelassen. Lustigerweise verschwindet dieser Aspekt der Band, wenn man sich Studioaufnahmen anhört. Ich habe das Gefühl, eine komplett andere Band zu hören. Jamie Blue haben sie damals auf dem Konzert leider nicht gespielt, vielleicht hätte das meine Stimmung während des Auftritts etwas verbessert. Dann beim nächsten Mal 😉
Jamie Blue hat auf alle Fälle Vibes für Sommernächte im Park mit (viel) Wein. Die Art von Folk die man nicht einfach so im Hintergrund beim rummachen laufen lassen kann. Man muss man dabei zuhören. Bei Jamie Blue gibt es einen Kontrabass, eine interessante Abwechslung, an Shakern, Toms, Rides und anderen Geräuschen und natürlich Hollies wunderbare Vocals. Auch die kleinen Nuancierungen auf der Akustik-Gitarre sind sehr schön zu hören. Meine Nummer Neun!
8. Big Thief – Paul
In den Song hab ich mich instant verliebt. Beziehungsweise eher in die Stimme von Big Thief. Ehrlich gesagt, wäre ich gerne Paul. Dann singt zumindest jemand für mich. Eine kleine Einladung zum träumen, kurz eintauchen in eine Realität, in der man im Amerika der 90ern lebt, bunte Windbreaker trägt, alles aus Prinzip nur 1$ kostet. Der Song erfindet die Welt zwar nicht neu, macht sie aber auf alle Fälle ein bisschen besser. Mein Pick Nummer Acht. 🙂
7. Boytoy – It's Alright
It's Alright von Boytoy klingt so unfassbar nach der Hintergrundmusik einer Arte-Doku, die mit den Worten beginnt: Amerika 1960. Der Rock'n' Roll hält Einzug in die Clubs der großen Städte. Oder irgendwie sowas, weißt du was ich meine? Von Namen her klingen die drei Musiker ein bisschen wie eine Kategorie aus einem Sexspielzeug-Onlineshop, darauf möchten wir hier aber nicht weiter eingehen, dafür gibt es nämlich mein Sideprojekt, auf dem ich über Sexspielzeuge berichte, das Fickymagazine. 😉 (Wenn du mutig bist, kannst du trotzdem mal Boytoy googlen). Auf Pickymagazine soll es aber nur um die Musik gehen, denn die klingt wirklich wie aus den 60ern oder 70ern hergebeamt. Tighte Rhythmus-Sektion mit Cowbell-Percussion, Orgel-Synthies und verzerrte Gitarren. Boytoy haben ihre Hausaufgaben gemacht. Definitv eine hörbare Nummer Sieben!
6. Long Tall Jefferson – When The Rain Comes
In meinen August-Picks war Long Tall Jefferson Stay A Little Longer auf Platz drei. Jetzt ist er wieder da. Nur sitzt er dieses Mal am Klavier und auf Platz sechs. When The Rain Comes ist sehr schwer und treibend-melancholisch. Doch genau deswegen gefällt mir die Nummer so sehr. Man taucht kurz in eine dunkle, regnerische Welt ab, läuft mit Gänsehaut durchs Nichts. Dann kommt die Sonne raus und der Song ist zu Ende.
5. The Fur Coats – Transmortal Vibes
The Fur Coats wollte ich vor zwei Wochen eigentlich auf einem Sofar-Konzert hören, hatte dann aber irgendwie die falsche Adresse im Kopf und stand am Ende, wortwörtlich, alleine im Regen. Das hat mich schon ziemlich geärgert, weil diese fünfköpfige Band echt Talent und Wiedererkennungswert hat. Eigentlich hatte ich mich auch am meisten darauf gefreut, Transmortal Vibes live zu hören, aber gut, manchmal soll es wohl nicht sein.
Trotzdem klingen The Fur Coats wie ein spannende Mischung aus Mac DeMarco, Tame Impala und Yellow Days. ich meine, hör dir doch mal das edgy Solo in der Mitte des Songs an. Wann hast du sowas das letzte Mal gehört? Transmortal Vibes ist auf der neuen EP Mirror Gazing zu finden, die eine schöne Auswahl an den Fähigkeiten der Band präsentiert. Diese Nummer hat mir jedoch am besten gefallen. Eignet sich sehr gut zum Aufwachen, oder auskatern, oder Sonntags zum Pizza essen, was ja eigentlich das selbe ist. Ich finde auch einfach nur den Titelnamen nice. Transmortal Vibes. Könnte auch ein Club oder eine Bar sein. Mein fünfter Pick.
4. Breakbot – Arrested
Breakbot ist dem einen oder anderen vielleicht bekannt, weil es damals diesen Beef mit Bruno Mars gab: Breakbot hat nämlich einen Song mit Irfane (Wer auch immer zur Hölle das sein soll) aufgenommen, der Baby, I'm Yours heißt. Der klingt jetzt aber so ähnlich wie Treasure von Bruno Mars und deswegen gab es da ein paar Reibereien. Meine Meinung dazu lässt sich auf zwei Aussagen zusammenfassen: 1. Don't fuck with my Boy Bruno, 2. Ich schätze, das war einfach eine gute PR-Aktion.
Anyways, Arrested von Breakbot finde ich einfach super groovy. Genau mein Jam, so ein bisschen angelehnt an die Happy-Black-Music aus den 70ern. Kool & The Gang, Delegation und sowas. Etwas funk, etwas disco, etwas Moderne. Auch wenn der Song aus dem Jahr 2016 ist, kann man dazu immer noch richtig gut Auto fahren oder einfach so abchillen. Weil, wer tanzt denn bitte auf solche Musik?! Mein Gute-Laune-Pick Nummer vier für den September.
3. Das Paradies – Das Universum weiß es auch nicht
Das Paradies hab ich zum ersten Mal auf dem c/o Pop Festival in Köln gehört. Seitdem habe ich einen Ohrwurm von diesem Lied. Zum einen ist es sehr detailreich produziert. Man achte nur mal auf die Snare-Drum, die Backing-Vocals und das gemutete, gestrummte Gitarre auf der linken Seite. Es macht einfach Spaß, den Song immer wieder zu hören, weil man ständig neue Entdeckungen macht.
Zum anderen ist auch die Message des Songs, zumindest so wie ich sie verstehe, irgendwie total on point: Ein resigniertes Ja, meine Fresse, das große Universum weiß es halt eben auch mal nicht. Ob sie dich liebt, ob du sie liebst. Was morgen passiert. Es weiß es auch nicht. Da mit uns allen war doch außerdem gar nicht so ernst gemeint. Nimm's locker, dieses Leben. Vielleicht ein bisschen resigniert, aber nicht so, dass man trösten müsste, mehr mit einem Seufzen. Was wie ein Ja aussieht, könnte auch ein Nein sein. Repeat. Meine Nummer drei.
2. Some Sprouts – Like a Cod in the Sea
Some Sprouts haben erst vor kurzem ihre neue Single She Longs For Me rausgehauen und ich hab die Single abgefeiert. Natürlich hab ich mich als guter Mensch auch durch die anderen Tracks der fünf Bayern geklickt und bin dabei auf Like a Cod in the Sea gestoßen. Tatsächlich ist dieser Track mittlerweile zu meinem Lieblingstrack der Band avanciert. Ich mag die Arbeit an der Gitarre und diesen extrem männlichen Gesang, der bei 2:07 beginnt. Endlich mal eine Tonlage, in der ich mitsingen kann, ohne wie jeder zweite DSDS-Bewerber zu klingen. Ein bisschen wie The Kooks, wenn man diesen britischen Accent wegnimmt. Obwohl inhaltlich eigentlich nicht so viel passiert (er singt ungefähr 8 Zeilen Text, der Rest des Songs besteht dann aus diesem Da-Da-Da-Da), macht es mich jedes Mal glücklich, Like a Cod in the Sea zu hören. Jungens, des hoabts a gut gmocht!
1. Dahlia Sleeps – Storm
Meine unangefochtene Nummer eins diesen Monat ist eindeutig Storm von Dahlia Sleeps (Witzbold, sonst wären sie ja nicht auf Nummer 1, was?). Für mich hat dieser Song eine magische Aura. Es beginnt schon beim Gesang: So leicht und verletzlich Don't be defeated, just fall into the deep with me, außerdem ist die Musik wirklich professionell produziert. Viele Kleinigkeiten, die man erst beim dritten, vierten oder 10 Mal hören, entdeckt. Richtiges Earcandy. Das hatte ich zuletzt bei Stadium Arcadium von den Red Hot Chili Peppers oder bei meiner Nummer Vier oben. Respekt dafür. Der nächste Satz ist NSFW: Schöne Harmonien, luftige Synthies, ich hatte mir außerdem auf die Drums mental schon mehrmals einen runtergeholt, wie du hier nachlesen kannst. Wer mich auf seiner Seite haben will, muss eigentlich nur diese Art von Musik anmachen. Mein Pick Nummer eins, um den September ausklingen zu lassen! 🙂
Das waren sie also, meine Top Ten Picks für den September. Wie oben versprochen, hier nun die Playlist 🙂 Bis bald liebe Mädels und Jungs!
P.S.: Schickt mir ruhig weiter per Kontaktformular eure Vorschläge, ich bin immer gespannt darauf, was ihr so macht! 🙂