Safari Room haben mit ihrer Mini-EP One Day Here einen kleinen musikalischen Indie-Snack für zwischendurch geliefert. Klingt geil und ist dabei auch noch gesund.
Die vierköpfige Band kommt ursprünglich aus Nashville, Tennessee und ist schon seit 2015 als Safari Room am Start. Wer die Spotify-Seite der Band gecheckt hat, dem ist vielleicht aufgefallen, dass die Debüt-EP Safari Room erst 2018 erschienen ist. Dies erklärt sich dadurch, dass Frontmann Alec Koukol letztes Jahr die Entscheidung getroffen hat, die Band offiziell auf die Bühne zu stellen. Jeder braucht wohl seine Zeit, schätze ich.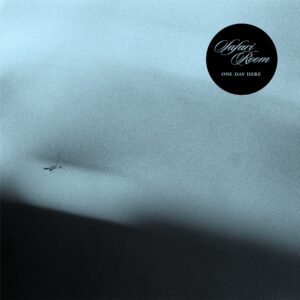 Letztes Jahr kamen dann außerdem noch eine weitere EP und zwei Singles, bevor dann diesen Februar One Day Here das Licht der Welt erblickte. Wie in der Überschrift schon zu lesen, ist diese EP eigentlich eine Mini-EP. Mit gerade mal zwei Liedern ist sie zwar keine Single mehr, eine EP ist sie aber auch nicht. Man könnte auch sagen, dass One Day Here das Bindeglied zwischen der Single- und der EP-Welt ist. Man könnte aber auch sagen, dass ich einen an der Klatsche habe. *Irres Lachen*
So oder so bin ich ziemlich froh, dass ich den Safari Room betreten habe. Der Song One Day Here trifft mich nämlich musikalisch und atmosphärisch genau ins Tennissocken-Indie-Herz. Nicht zu verträumt, als dass ich dabei einpennen und nicht zu rockig, als dass mir der Frappucchino aus der Hand fallen würde. Der Song hat genau den richtigen Vibe, um mich glücklich zu machen. Tatsächlich erinnert er mich auch Island oder die Some Sprouts. Schön!
Please don't forget about me

i wont forget about you

you couldn't taken care of me

i couldn't take care of you
Umso interessanter klingt dann der zweite Track The Rain, der deutlich ruhiger und melancholischer wirkt. The Rain braucht nämlich lediglich eine Gitarre und die authentischen Vocals von Alec Koukol um zu funktionieren. Ziemlich schlau platziert, die Band zeigt nämlich nebenbei noch die Bandbreite an Emotionen, die sie spielen können. Hat mir gut gefallen! Diese Mini-EP hören ist ein bisschen so, wie Fast-Food essen: Erst hat man super Hunger und ist happy wenn man in den Burger beißt. Das ist der erste Song. Und danach hat man Bauschmerzen und fühlt sich scheiße. Aber gut scheiße. Das wäre dann The Rain.
Abschließend bleibt mir eigentlich nicht viel zu sagen, außer dass ich ziemlich froh bin, diesen Diamanten gefunden zu haben. Safari Room gehört definitiv zu einer dieser Bands, die man Freunden zeigen kann, um seinen Coolness-Faktor zu erhöhen. Vielleicht raffen sich die vier Musiker ja noch auf und liefern bald eine richtige EP, oder vielleicht sogar ein ganzes Album? 😉 Man kann nur hoffen.
Bis dahin kannst du dir ruhig schon mal die zwei Songs anhören: