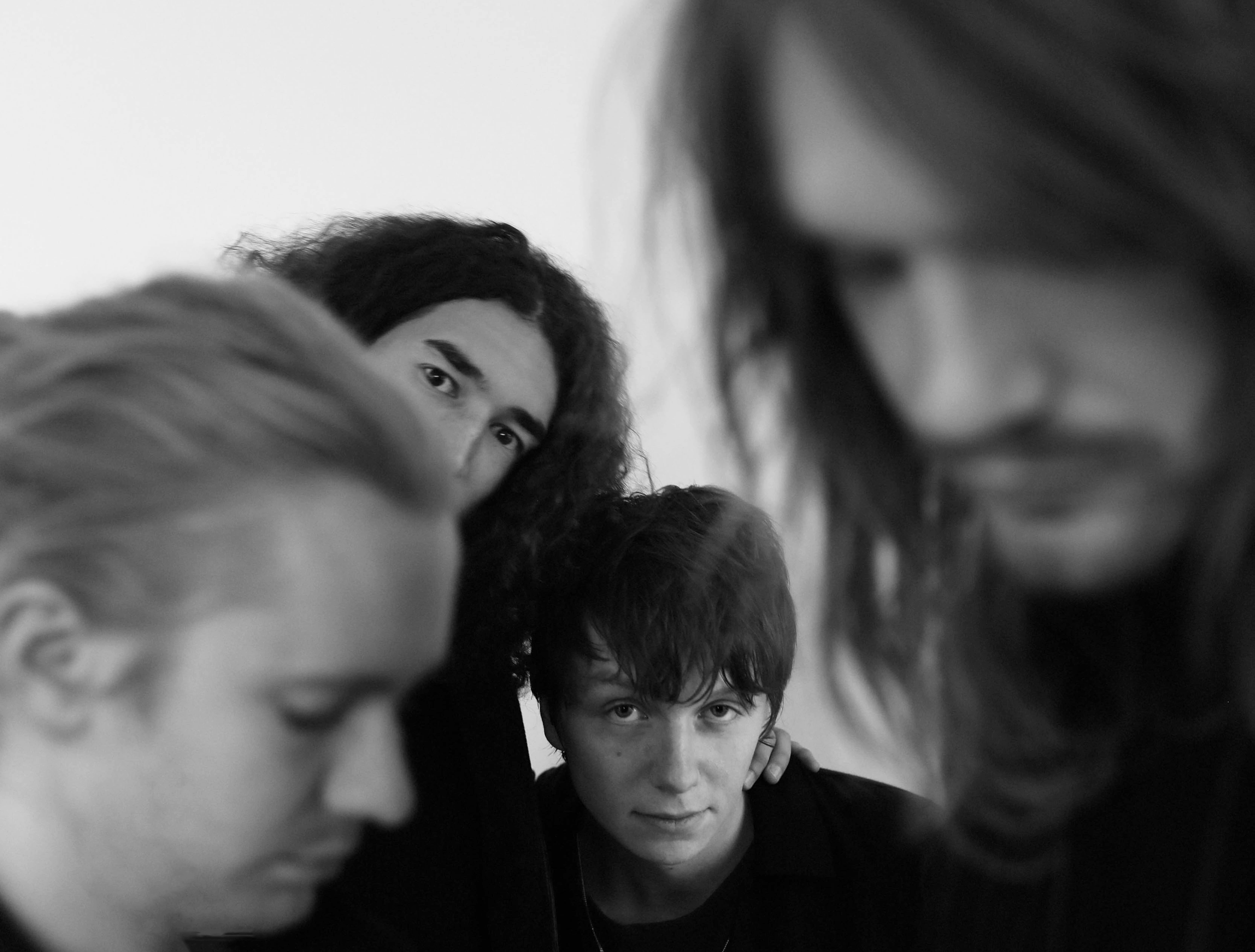 Nachdem die vier gestrandeten Londoner von ISLAND im April letzten Jahres ein extrem starkes Debüt-Album namens Feels Like Air abgeliefert haben, geht die alternative Indie-Reise heiter weiter! Man könnte fast meinen, es würde den Jungs nicht reichen, 11 Songs zu veröffentlichen und die Sache erstmal sacken zu lassen. Nein, man muss diesen Frühling noch gleich eine neue EP droppen. Von mir aus gerne, ISLAND zählen für mich schon seit Feels Like Air zu einer der besten Indie-Bands, die das verregnete Königreich zu bieten hat.
Um die noch unbetitelte EP anzuteasern, haben sich ISLAND dazu entschieden, die Karten auf den Tisch zu legen. Kein weirder Flex, daher vollkommen okay. Im Dezember 2018 erschien mit Just That Time of the Night eine eher ruhigere Nummer, die ich ganz okay fand. Hatte mich damals nicht ganz umgehauen, wie Sido österreichische Fernsehmoderatoren. Jetzt kam allerdings mit All In My Head eine deutlich wildere Angelegenheit an die Oberfläche.
Was soll ich sagen, bei All In My Head geht ordentlich die Post ab, wie beim DHL in der Vor-Weihnachtszeit.
Bereits beim Intro-Gitarrenriff gehen bei mir die ersten Lampen an.
Das Gitarrenriff steigert sich also und dann setzen die Drums ein! Wow, was für eine Power. Geiler Scheiß. Dabei fällt mir sofort auf: ISLAND haben deutliche Palace-Vibes, gemischt mit der schweren Indie-Leichtigkeit von The Districts und einer ganz feine Prise von Cosmo Pykes "ich wechsel pro Takt mindestens zwei mal den Rhythmus"-Genie. Das war jetzt klassisches Name-Dropping, aber wenn du die Künstler noch nicht kennst, solltest du sie dir definitiv mal anhören.
Zurück zu All In My Head! Die Strophe ist klassisch ausgedünnt, im Refrain klatschen dann alle Instrumente zusammen und lassen meine Bäcken rot werden. Ich bin vollkommen begeistert. Rollo Doherty's Vocals sind harmonisch und haben genau den richtigen Anteil an Rauchigkeit, um sich von der Musik abzuheben und dabei schön kantig zu sein. Die Gesangsmelodie gliedert sich wunderbar ins Song-Gebilde ein. Die Zeile was it all in my head, klingt auch noch lange nach dem Hören noch in meinem Kopf nach.
Warte mal, heißt der Dude echt Rollo?
ISLAND haben mit All In My Head wahren Bilderbuch-Indie abgeliefert
Der B-Teil von All In My Head fügt sich dann sehr organisch in den vorangegangenen Teil an, was dem Song eine gewisse Tiefe und Komplexität gibt. Außerdem ist der anschließende Build-Up gut gelungen, denn ISLAND lassen es im Grande Finale noch einmal so richtig krachen. Ein kleiner Drum-Fill, ein Akkord wird angeschlagen, dann ist der Song schon vorbei. Klasse. Grandios. Die Queen lässt ihre Porzellan-Teetasse in die Worcester-Sauce fallen. Prinz William wachsen wieder Haare. Alle sind glücklich.
Tja, was soll ich sagen? All In My Head ist wirklich ein Bilderbuch-Song aus dem Genre Indie, so wie ich mir das wünsche. Wenn du irgendwann mal jemandem Indie erklären musst, dann solltest du ihm einfach nur All In My Head vorspielen. Danach ist alles gesagt! 🙂
Wenn ich jetzt Miesepeter wäre, könnte ich sagen, dass die Lyrics etwas einfallslos sind, weil Rollo Doherty gefühlt ausschließlich den Titel singt. Der heißt wirklich Rollo, haha ich lach mich kaputt. Allerdings bin ich kein Miesepeter, weswegen ich All In My Head nur wärmstens empfehlen kann und voller Vorfreude auf die kommende EP warte. Solange solltest du mal auf Spotify reinhören!
Hier kannst du dir btw noch das Musikvideo zu Just That Time of the Night reinziehen, eine weitere Post-Single nach dem Album-Release 2018: