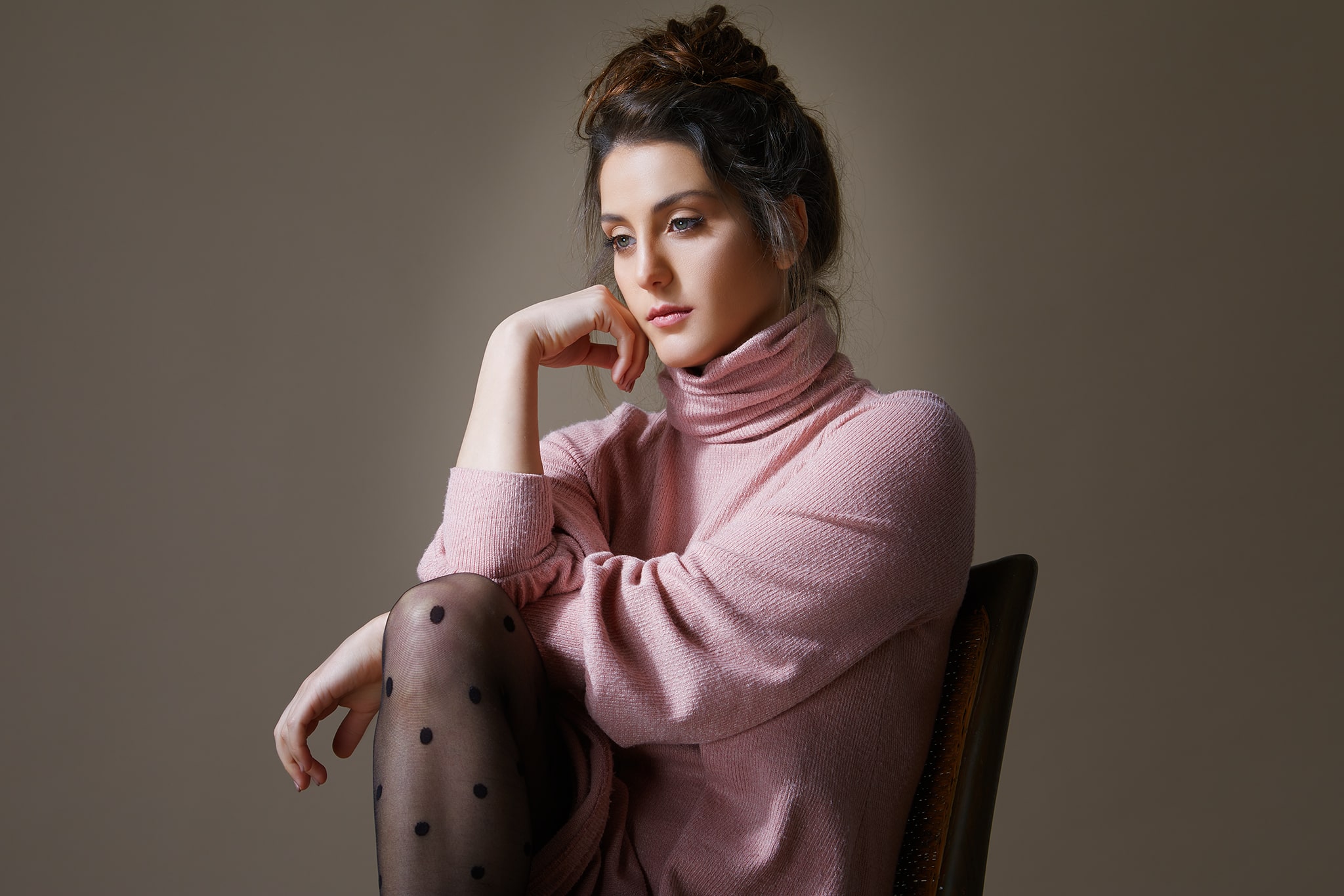 MARBL ist eine israelische Folk-Pop-Künstlerin, die bereits im Jahr 2015 mit ihrer selbstbetitelten Debut-EP bereits die ersten Musikblogger-Ohren aufhorchen ließ. Nach drei Europa-Tourneen meldet sie sich nun mit einer brandneuen Single namens I Think I Saw You On The Street zurück und kündigt dabei gleichzeitig noch ihre zweite EP The Flight Of The Hawks an! Nachdem ich mir zuerst die neue Single und danach die alte EP angehört habe, kann ich sagen, dass seitdem einiges passiert ist! Wir können uns also ordentlich auf die zweite Platte von MARBL freuen!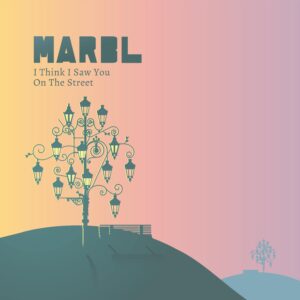 MARBL hat eine wunderschöne und sanfte Stimme, die geschmeidig durch kristallklar produzierte Musik schwimmt. Das erste was mir auffällt, ist tatsächlich die astreine Produktion! Extrem sauber eingespielte Instrumente, die in dem tollen Mix noch besser zur Geltung komme.
Ich höre tatsächlich einen Kontrabass heraus und frage mich gleichzeitig, wann ich das letzte Mal dieses Instrument auf einer Aufnahme gehört habe. Wahrscheinlich beim Soundtrack von La La Land, oder beim Hörspiel von Patrick Süskinds Der Kontrabass. (War ein intellektueller Gag, deshalb musst du den nicht verstehen)
Der Song hat einen sehr ruhigen und melodramatischen Drive. Die Emotionen, die ich beim hören empfinde, erinnern mich etwas an dieselben, die ich beim hören von Long Tall Jefferson fühle. Thematisch handelt I Think I Saw You On The Street von einem sehr persönliches Thema, nämlich von MARBL selbst und ihrer ersten Jugendliebe. Vor 13 Jahren trennten sich ihre Wege und jeder lebte sein eigenes Leben. Wie viel allerdings in nur 13 Jahren passieren kann, ist wohl jedem bewusst.
Ich meine schaut euch mal die Degeneration der Massen an. 2005 hat Die Firma noch von der Einen gesungen und mittlerweile rappt ein minderbemittelter 16 jähriger etwas von Schlampen f*icken. Zurück zum Thema. Also nach 13 Jahren hat man sich auseinandergelebt, man hat den Kontakt verloren und sich schlussendlich in jemand anderen verliebt. Herzschmerz. Das tut weh. Was MARBL dabei empfindet, als sie ihre erste große Liebe mit jemand anderem durch die Straßen laufen sieht, drückt sie so aus:
I think I saw you on the street
Holding hands with golden rings
I wished you two dropped dead
But then I quit
How youth has slipped away
Textlich ist alles schön einfach und komprimiert gehalten, denn es gibt keine Schnörkel. Alles ist straight to the point. Auch von der Songstruktur gibt es nichts, was ich als störend empfinde. Es ist alles drin, was man braucht um einen guten Folk-Song zu erkennen. Kein langes Intro, sodass man direkt in die erste Strophe und die Mood einsteigt. Die Instrumentierung steigert sich langsam aber kontinuierlich. Zuerst die Gitarre, dann ist ein Klavier dabei, ein Kontrabass und irgendwann sogar ein seichtes Schlagzeug.
I Think I Saw You On The Streets erinnert mich sofort an First Day of My Life von Bright Eyes, denn die Gesangsmelodie von MARBL ähnelt vor allem am Anfang extrem dem Bright Eyes Song.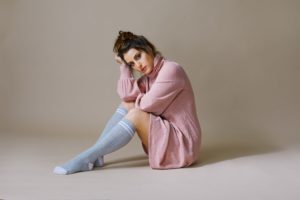 Der Gesang setzt sich auf organisch-harmonische Weise vom Rest der Soundkulisse ab. Dass MARBLs Stimme sehr angenehm und geschmeidig klingt, muss ich wohl nicht extra dazu sagen, denn das hörst du sicherlich selbst. 😉 Auch die kleinen Percussion-Elemente im Hintergrund und die Background-Vocals geben dem Song den nötigen Biss und die Dynamik, um nicht im allgemeinen Melancholie-Dschungel der Folk-Musik unterzugehen.
Musikalisch erinnert MARBL ein wenig an die Mighty Oaks nur mit weiblichem Gesang. Andere Singer-Songwriter und Folk-Artists können natürlich auch hier gedroppt werden, aber die Mighty Oaks sind mir eben zuerst eingefallen.
Für mich ist der Song auf alle Fälle eine kleine (mit Alkohol gefüllte) Praline, die mir bei diesem Scheißwetter rote Bäckchen zaubert. Ein alltägliches Thema, der in einem schönen, einfachen Song beschrieben wird. Das passt mir persönlich super gut in meine Winter-Mood, denn bei diesem Grau-in-Grau-Wetter hört man dann doch lieber etwas melancholischere Musik, oder nicht? Freu dich schon mal auf dem März 2019, denn dann erscheint die zweite EP von MARBL!
Hier kannst du dir das offizielle Musikvideo zu I Think I Saw You On The Street anschauen! Das Video ist richtig schön gemacht und hat eine echt niedliche Hauptdarstellerin 🙂