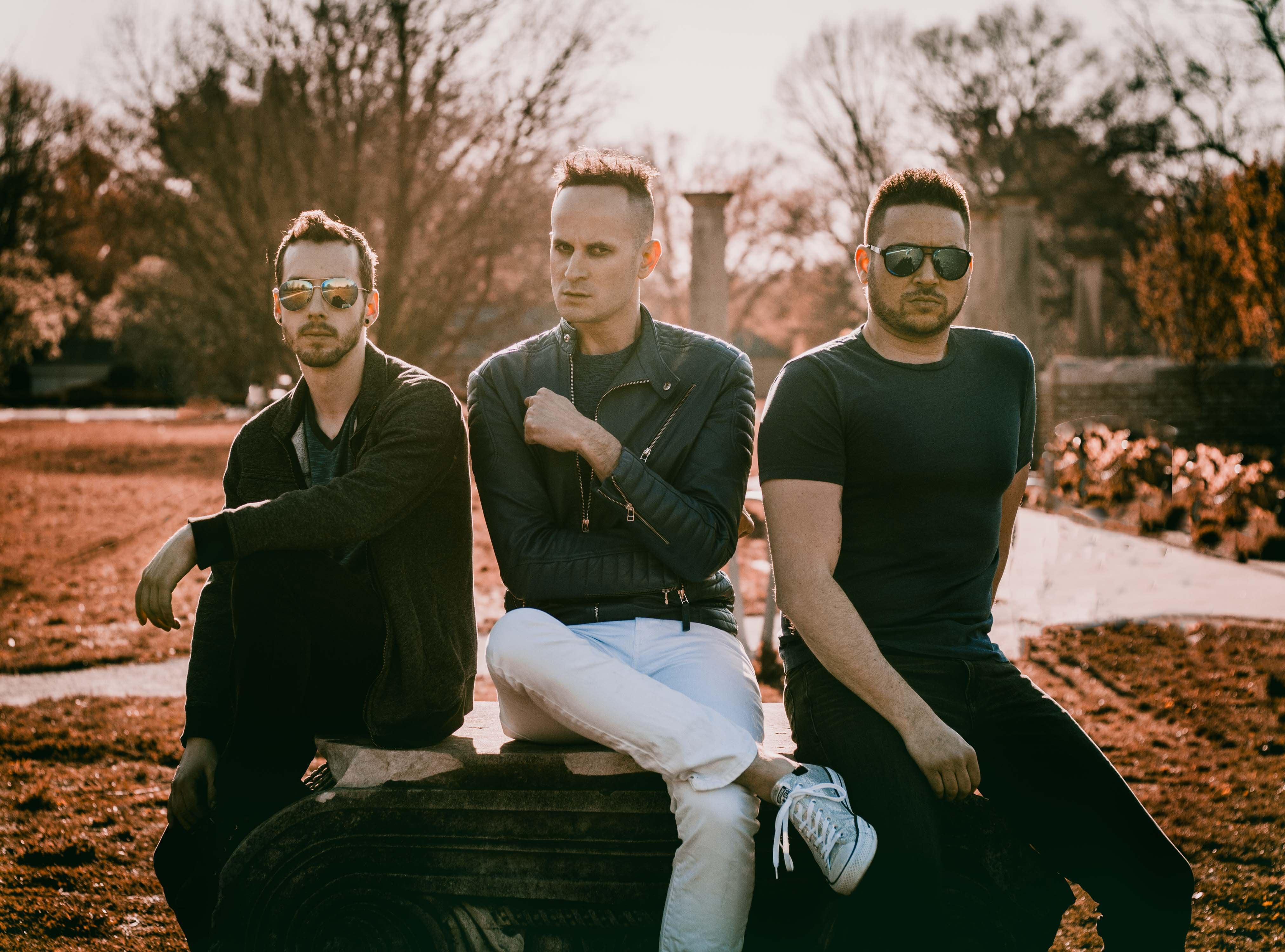 Graham The Empire haben mit Nasty gezeigt, dass man auch sich eher fremde Genres wie Electronica und Hard-Rock gut miteinander paaren kann. Hübsches Kind!
Graham The Empire sind eine dreiköpfige Todesmaschine aus Indianapolis, USA. Und mehr braucht man über diese Band eigentlich auch nicht zu wissen. Es reicht schon, sich die ersten 30 Sekunden ihrer verdammt deftigen neuen Single Nasty anzuhören. Denn damit ist schon alles gesagt.
Was ich so unfassbar gut an der Single finde, ist die eiskalte Mischung aus heftigstem Rock und eher melodischen elektronischen Elementen. Normalerweise würde ich bei solch einer Kreuzung von Genres eher den Kopf von links nach rechts schütteln. In diesem Fall ist ein guter Headbang jedoch durchaus angebracht.
Bei Nasty habe ich irgendwie ein Sci-Fi-Szenario im Kopf: Wie immer sind die Roboter durchgedreht und die Menschheit befindet sich im Krieg. Langsam aber sicher, gewinnen die Roboter die Überhand und die Menschen ziehen sich zurück. Dann steht die letzte Schlacht bevor. Alles was zwischen dem Sieg der Roboter und der Auslöschung der Menschheit steht, ist eine Gruppe haariger, dicker, besoffener und vor allem wütender Rocker.
Nur mit Bierflaschen und Macheten bewaffnet stürmen sie der Roboter-Front entgegen und läuten damit die Apocalypse ein. Die darauffolgende chaotische Schlacht wird dann perfekt mit Graham The Empire und Nasty als Musik unterlegt. Was für ein Gemetzel. Quentin Tarantino fällt die Kaugummi-Zigarette aus dem Mund.
Der Song ist einfach so verdammt rockig und energetisch, ich kann gar nicht anders, als mich von diesem Feuer anstecken zu lassen! Auch wenn ich eigentlich nicht der Fan von Musik bin, bei der man gemütlich Schweine schlachten kann, hat mich dieser Song vollkommen gepackt wie Leonardo DiCaprio vom Bären aus The Revenant.
Interessanterweise klingen die anderen Songs der Gruppe ziemlich harmlos. 2018 veröffentlichten Graham The Empire zwei Singles namens The Best Of Me und It's What You Do. Dieses Jahr kam dann Nasty und hat alles zerfetzt. Ich bin ziemlich gespannt, was da demnächst noch so auf uns zukommen wird. So oder so, meine Machete ist gewetzt und das Bier gluckert gerade mein Kehle hinunter. Tritt auch du dem Widerstand bei, indem du dir den Song anhörst: