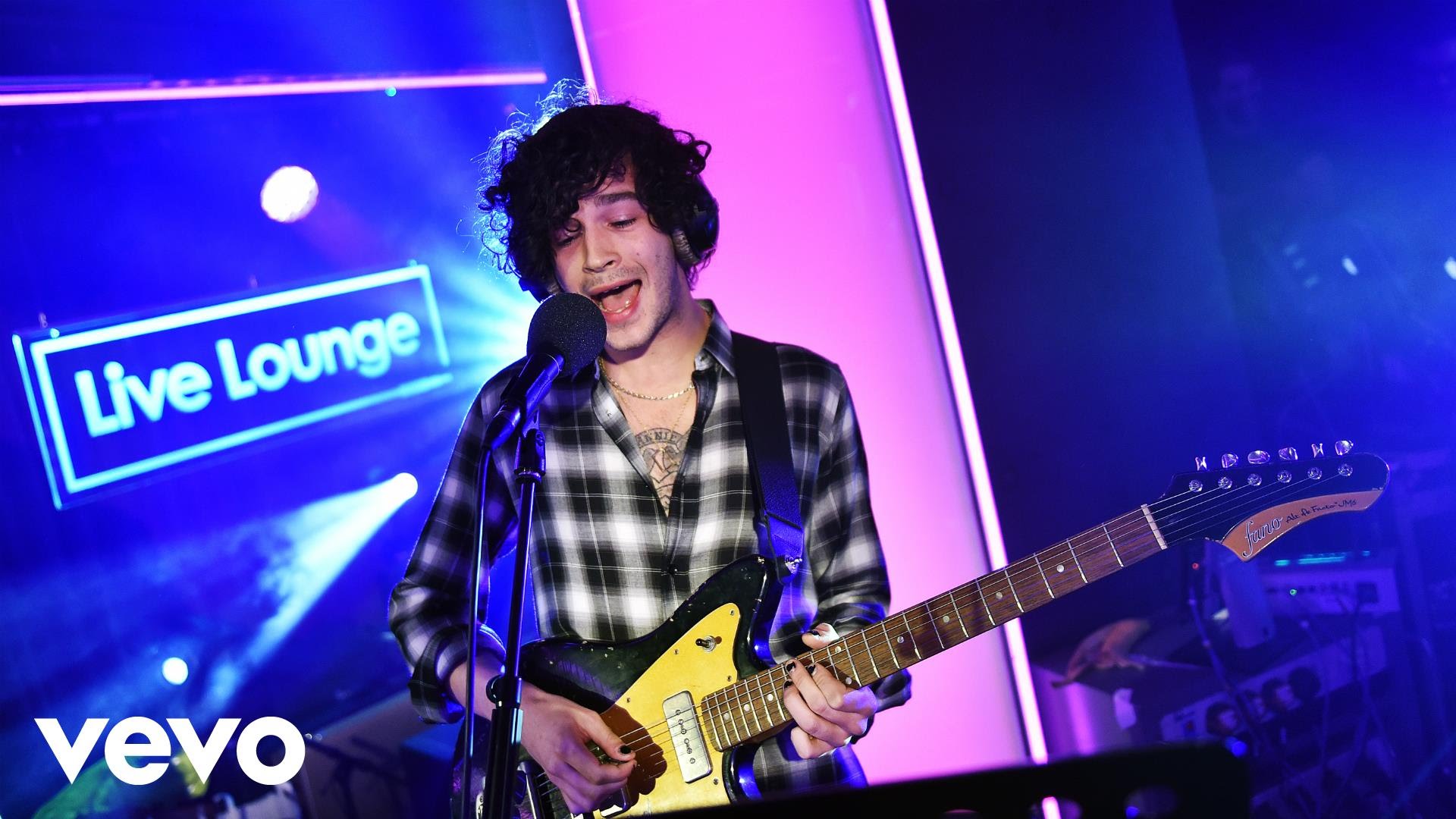 Ich habe mich heute wieder an ein Video erinnert, was schon etwas älter, aber immer noch gold ist. The 1975 (die bekannteste unbekannteste Band der Welt) waren 2016 zu Gast bei der BBC Radio 1 Live Lounge und haben eine Coverversion von Justin Biebers Sorry performt. Da dachte ich mir, da muss ich eigentlich einen kleinen Absatz zu schreiben.
Zu sehen gibt es das volle Programm: Saxophon, krampfender Drummer (guckt euch sein Gesicht an) und rest-besoffener Matty Healy – voll das The 1975-Flair. Richtig feierbar. Das Einzige was gefehlt hat war die offene Weinflasche. Mit dabei war außerdem das BBC Philharmonic Orchestra, was dem ganzen Konzert eine klassische, gehobene Note verpasst hat.
Obwohl das Video von 2016 ist, haben The 1975 hier wieder etwas Zeitloses erschaffen. Ich meine, das zeigt sich alleine schon dadurch, dass ich das Video zwei Jahre später immer noch abfeiere und für worthy genug erachte, es zu teilen.
Die BBC1 Live Lounge
In der BBC Radio 1 Live Lounge werden von den spielenden Künstlern Cover-Songs verlangt. Sowohl große als auch kleine Acts wie Taylor Swift, James Bay, Harry Styles und Sam Smith haben hier schon ihr Bestes gegeben. Ein komplette Liste mit allen Künstlern, die bisher bei der BBC Radio 1 Live Lounge aufgetreten sind, findest du hier.
Die BBC Radio 1 Live Lounge gehört zu einem der größten Radiosender der Welt: Der BBC. Sie ist ein Versuch, die junge Zielgruppe die anscheinend nicht mehr jeden Tag Radio hört mit #hippen und #coolen Acts zu bespaßen – was auch sehr gut funktioniert. Geb ich ehrlicherweise zu!
Zum Abschluss würde ich jetzt gerne noch eure Meinung hören: Welche Version gefällt euch besser? Die von The 1975 oder das Original von Justin Bieber? Ich denke die Zeiten, in denen Justin Bieber scheiße finden cool war, sind vorbei, also könnt ihr ruhig ehrlich sein. 😉 Und ja, ich nehme es gleich schon vorweg, ich finde das Original auf alle Fälle sehr schön zu hören, doch die The 1975-Version hat noch ein kleines Extra, was ich nicht genau beschreiben kann. Ich glaube es ist einfach die Lässigkeit, mit der gespielt wird. So oder bin ich aber als treuer Fan auf der Seite von Matty und seiner Crew! #fanboy
Hier gibt es nun das Video, viel Spaß beim schauen: