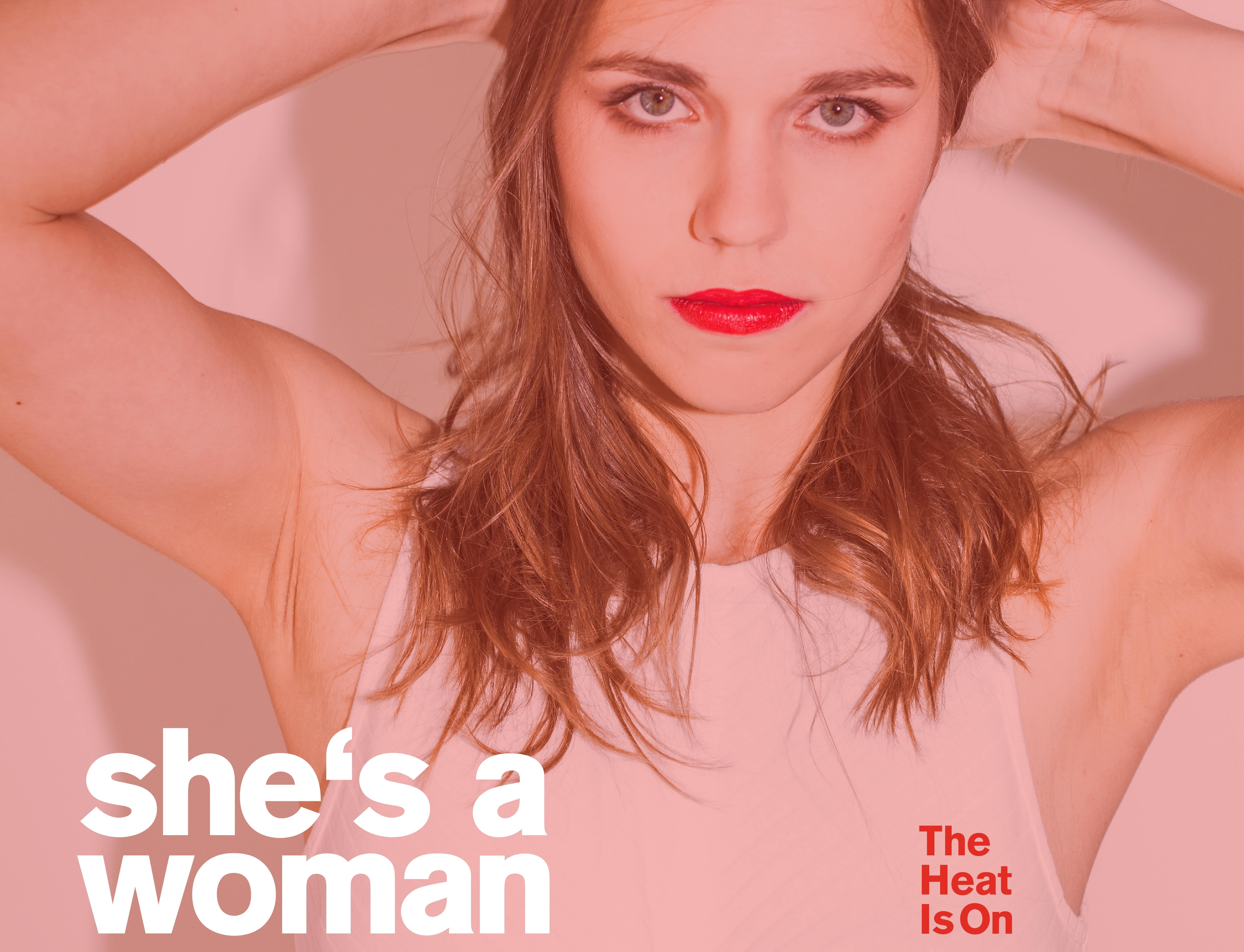 She's A Woman ist eine junge Künstlerin aus Berlin, der Stadt, in der alles immer noch individueller und alternativer ist als alles, was du jemals machen wirst. Glaubt man zumindest dort. Dieses Jahr veröffentlichte She's A Woman bereits drei Singles, was sie jedoch offensichtlich nicht davon abhält, noch eine vierte nachzulegen: Heute erscheint nämlich ihre vierte Single The Heat Is On. Und nicht nur das – sie packt noch ein fancy Musikvideo im Coldplay-Stil gratis dazu!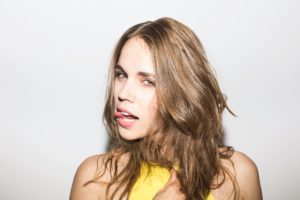 The Heat Is On ist schön und sauber produziert: Das Schlagzeug klingt tight und dynamisch, die Bassline guckt an den richtigen Stellen aus dem Mix und die funky Gitarre glitzert aus den Ecken. Den Synthesizer finde ich etwas wahllos eingespielt, den hätte man noch besser einsetzen können. Aus dem ganzen Song gefällt mir der Refrain am besten, die Melodie ist nämlich echt catchy. Die Strophe ist an sich schon hörbar, aber beim zweiten Durchgang etwas eintönig. Vielleicht hätte man an mancher Stelle noch einen Break oder dominantere Backing-Vocals einfügen können. #justsayin'
Insgesamt ist der Song auf alle Fälle ein Weg in die richtige Richtung. Ich würde mich über noch ein bisschen mehr Mut zur Andersartigkeit freuen. Genug generische Popmusik gibt es schon und es ist ja nicht so, als wäre das Talent nicht vorhanden 😉
She's A Woman produzierte das Musikvideo in Eigenregie
Das Video dagegen ist großartig. Es zeigt She's A Woman, wie sie in einem Beach Club umher läuft und eine Vanilla-Gitarre spielt. Die Besonderheit: Das Video wurde rückwärts gedreht! Wer ein Mindestmaß an musikalischem Allgemeinwissen besitzt (räusper) wird jetzt sicherlich eine Ähnlichkeit zum The Scientist-Video von Coldplay feststellen. Wir erinnern uns alle an das bahnbrechende Video aus dem Jahr 2002: Die Band um Chris The London Look Martin hat sich damals nämlich was besonders smartes ausgedacht und das Musikvideo rückwärts gedreht und dann vorwärts abgespielt. Damit waren dann so Effekte möglich, wie sich von der Matratze hochfallen zu lassen. Hä? Ja, so ganz check ich's auch nicht! Musst du auch gar nicht, denn das in Eigenregie produzierte Video von She's A Woman kann man auch so genießen. Glaubste net? Guck mal hier:
Wenn du jetzt die Ambition hast und den Ground fühlen kannst, dann besuch mal ihr Spotify-Profil.