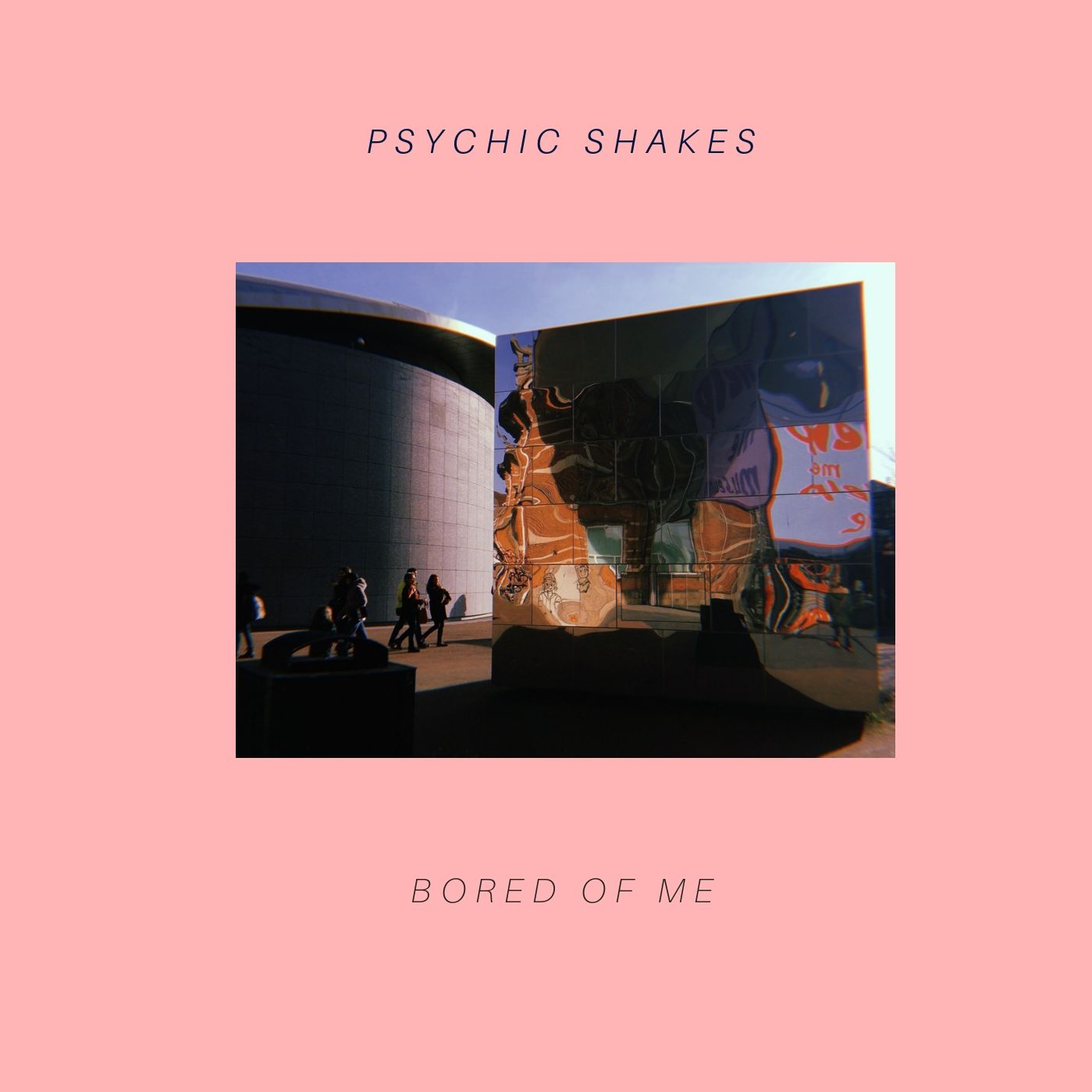 Psychic Shakes aus Brighton erzählt auf seinem neuen Song Bored Of Me eine Geschichte über seine Freundin und ihn. Laidback, aber trotzdem catchy, macht der Song viel Spaß!
Bored Of Me kommt locker-lo-fi mäßig mit den Händen in den Hosentaschen vorbei und überzeugt mich damit vollkommen. Schon in den ersten 15 Sekunden wird klar, was hier für eine Kiste aufgemacht wird. Ganz unprätentiös und authentisch erzählt Psychic Shakes hier die Geschichte von einem Trip mit seiner Freundin nach Amsterdam.
I was waiting for the day

when you get bored of me girl
Der Song plätschert ganz entspannt vor sich hin, man wippt so vor sich hin und genießt diese unaufgeregte, aber trotzdem ehrliche und interessante Atmosphäre und dann passiert es. Am Anfang nimmt man es noch nicht so richtig war, aber Bored Of Me beinhaltet tatsächlich noch ein Saxophon-Solo. Was für ein krasses Upgrade ist das bitte?
Dass es viel Musiker gibt, die so ähnlich wie Psychic Shakes klingen, wissen alle Pickymag-Leser bestimmt. Doch in wie vielen Songs dieser Art hast du schon mal ein Saxophon-Solo gehört? In keinem, oder? Glaubst du nicht? Na dann spring mal zu 2:55.
Nachdem Psychic Shakes 2016 seine Debüt-EP Psychic veröffentlichte, tauchte er erstmal wieder ab. Drei Jahre später meldet sich der Lo-Fi-Blauwal wieder zurück und prustet diese grandiose Single aus. Einfach nur Wow.