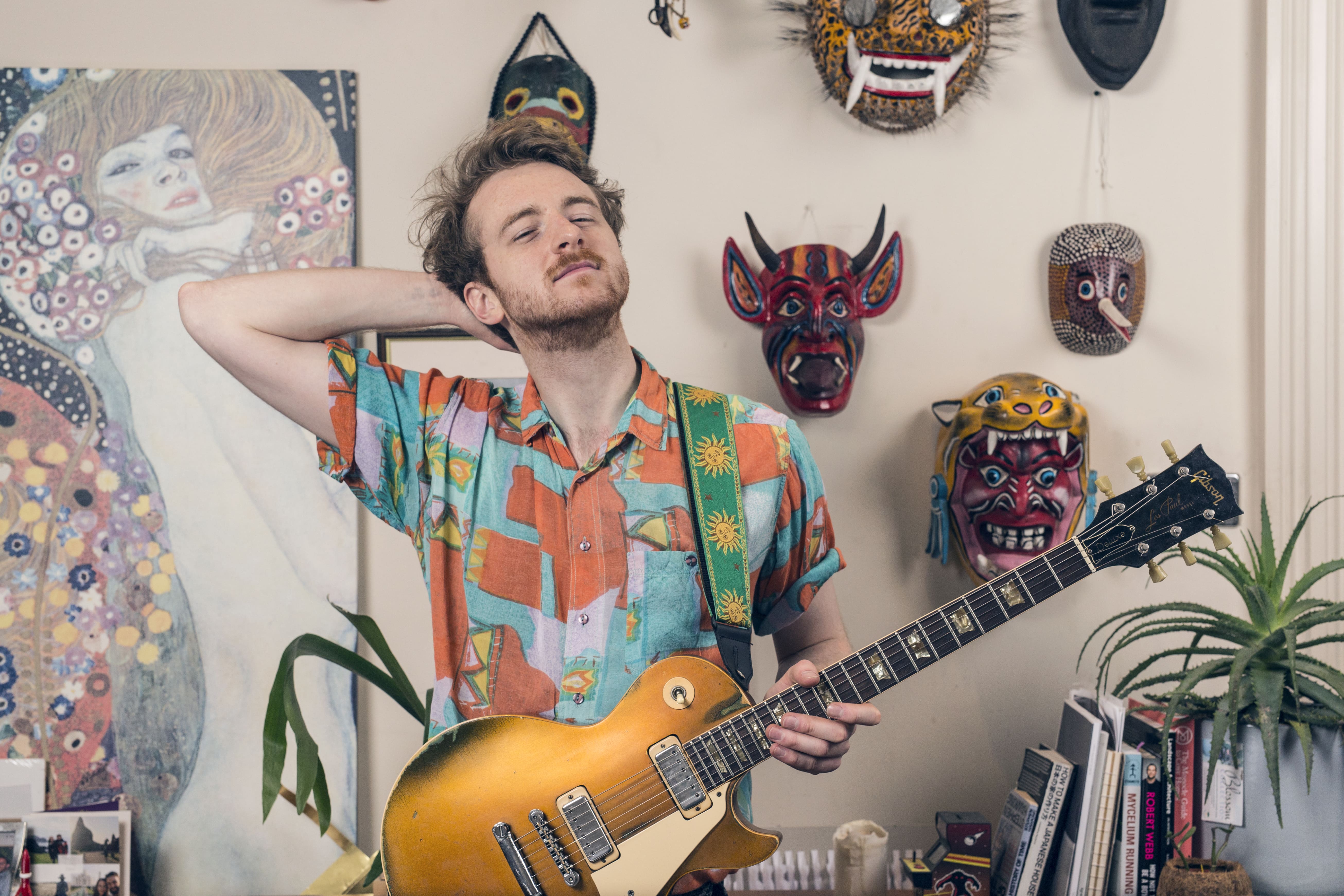 Über Instagram bin ich auf den irischen Songwriter und Producer LOVR aufmerksam geworden. Im Juli diesen Jahres hat er seine zweite EP Surf's Up veröffentlicht – und geht damit in eine sehr vielversprechende Richtung.
Auf Surf's Up finden sich vier ordentliche Songs und eine Art Instrumental. Alle Songs hören sich einzeln relativ unterschiedlich an, im Gesamtwerk gesehen, zeigen sie aber doch alle in die selbe Richtung und ergeben eine interessante Mischung aus sphärischen Klängen und echtem Indie.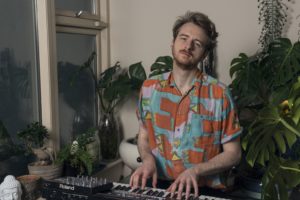 Instructions For Surfing  ist mit 4:29 eine schöne, einladende, atmosphärische Eröffnung. Synthie-Decken und Vocals tragen den Song komplett ohne Drums. Ab und zu sind Shaker oder Percussions zu hören, insgesamt ist der Song jedoch sehr ruhig.
Surf's Up, gleichnamig wie die EP benannt, eröffnet mit einem programmierten Drum Loop, geht dann aber komplett in die Art von Indie, die mir richtig gut gefällt. Für einen kurzen Moment dachte ich, dass ich in einem Urban Outfitters Store stehe oder mit meiner Freundin in Zeitlupe am Strand entlang renne. Dann habe ich aber gemerkt, dass ich zu Hause vor dem Laptop sitze und keine Freundin habe. #singleaf. Meiner Meinung nach ein sehr gutes Zeichen, wenn ein Song sofort Bilder im Kopf auslöst.
Dann kommt Song of the Sea, welcher mit 6:47 Minuten der längste Track auf der EP ist. Musikalisch vereint er eigentlich die beiden ersten Songs der Platte. Erstmal ruhig, dann mit sanften Drums, die dem Song einen Rahmen geben. Wenige Vocals, wenn dann aber langgezogene Töne. Im Mittelteil klingt der Song nach einem Track, den man hört, wenn in einer romantischen Komödie alles gut läuft, bevor die Story so richtig crasht. Wisst ihr, was ich meine?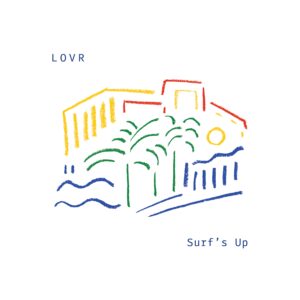 Interessant, dass er in der Mitte der EP kommt. Ich hätte ihn eher ans Ende gesetzt, immerhin klingt er schon sehr hymnenhaft und wäre ein bemerkenswertes Outro gewesen. Das kann man aber unter LOVRs künstlerischer Freiheit verbuchen und vollkommen akzeptieren.
Hold on, Survive, All You Need Is Time hat mich alleine schon vom Titel abgeholt, bevor ich überhaupt den ersten Ton gehört habe. Der Track kommt wie der Opener auch sehr sphärisch daher und gibt eigentlich keine wirkliche Auskunft darüber, um was es geht. Viel mehr ist alles sehr abstrakt gehalten und vage. Obwohl nichts gesagt wird, kommt trotzdem etwas an: Ein Gefühl, etwas zu vermissen. Ich weiß zwar nicht wirklich, was ich vermisse, aber es fehlt mir trotzdem.
Der Abschluss bildet die akustische Träumerei Movin' to LA. Sehr deep, sehr melancholisch. LOVR entscheidet sich hier, die EP mit einem sad-Vibe zu beenden – und trifft damit die richtige Wahl. Lange, einsilbige Vocals, gemischt mit Synthie-Klängen, ab und zu hört man die gezupfte Gitarre durch. Ein toller Abschluss für eine tolle zweite EP.
Surf's Up ist eine abwechslungsreiche Reise in soften Indie
Musikalisch erinnert mich die Musik an viele Künstler die ich bereits gehört habe, mir fallen jedoch keine konkreten Namen ein. Vielleicht wie die Mighty Oaks, nur in etwas elektronischer, oder die Instrumentals von The 1975. Da ich in letzter Zeit viel Mac DeMarco und Kevin Krauter gehört habe, hab ich auch viel von diesen Künstlern bei LOVR gehört. Ist wohl subjektiv. Wenn euch noch was einfällt, könnt ihr es gerne in die Kommentare schreiben.
Am besten hören beim: Teure Markenklamotten shoppen, alleine oder mit Freunden in Zeitlupe am Strand entlang rennen, sich schweren Herzens von jemandem trennen, alleine Auto fahren oder fliegen
Favourite Track: Surf's Up
Least Favourite Track: Gibt keinen 🙂
Ich habe LOVR nicht auf Spotify gefunden, sein Bandcamp-Profil sieht jedoch auch sehr schön aus. 😉