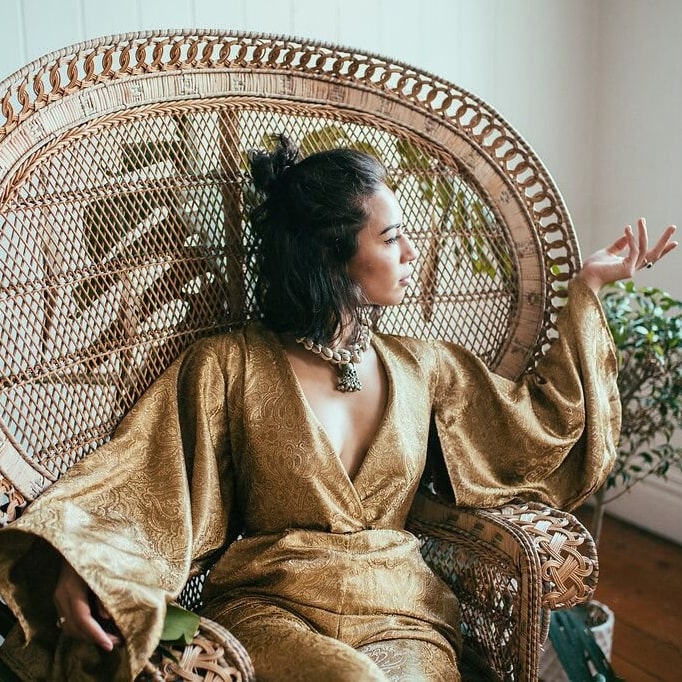 Lou'ana hat uns mit Eye to Eye für einen kurzen Moment an die Großartigkeit vergangener Legenden wie Amy Winehouse oder Etta James erinnert.
Es ist nicht nur so, dass Lou'ana eine ganz besondere Stimme hat, nein, Lou'ana ist auch eine ganz besondere Persönlichkeit. Die junge Künstlerin stammt nämlich ursprünglich aus Neuseeland, genauer gesagt, gehört sie zu den Kiwis. Neben Needshes eine weitere Band, mit außergewöhnlicher Herkunft. Finde ich persönlich immer toll, wenn ab und zu jemand auftaucht, der mit der westlichen Musik-Blase relativ wenig zu tun hat.
Nicht dass, Lou'ana keine musikalische Vergangenheit hätte, ganz im Gegenteil: Sowohl mit der Funk-Truppe Hipstamatics, als auch mit Two Many Chiefs mischte sie die Bühnen Neuseelands ordentlich auf, bevor sie sich jetzt zum ersten Mal mit Eye to Eye alleine auf die Bühne wagt.
Wer sich nur die ersten dreißig Sekunden von Eye to Eye anhört, weiß eigentlich schon Bescheid. Sowohl musikalisch als auch gesanglich erinnert die Newcomerin deutlich an Amy Winehouse. Ob ihre Stimme tatsächlich so klingt, oder ob sie Distortion-Effekte benutzt hat, lässt sich wohl nur live beantworten. So oder so, wirkt der gesamte Song sehr erwachsen und strahlt deutliche Fem-Power-Vibes aus. 
Abgesehen von Amy Winehouse höre ich noch etwas von Pixie Lott und tatsächlich auch etwas von Etta James heraus. Ziemlich überraschend aber auch schön. Eye to Eye ist an sich ziemlich stimmig und lässt aus meiner Sicht wenig Kritik zu. Lou'ana sollte nur aufpassen, dass sie sich nicht zu sehr nach ähnlichen Künstlern anhört, weil sonst irgendwann die Authentizität verloren geht. Aber das ist schon ziemlich weit gedacht, immerhin ist die Single ihr erster eigener Output!