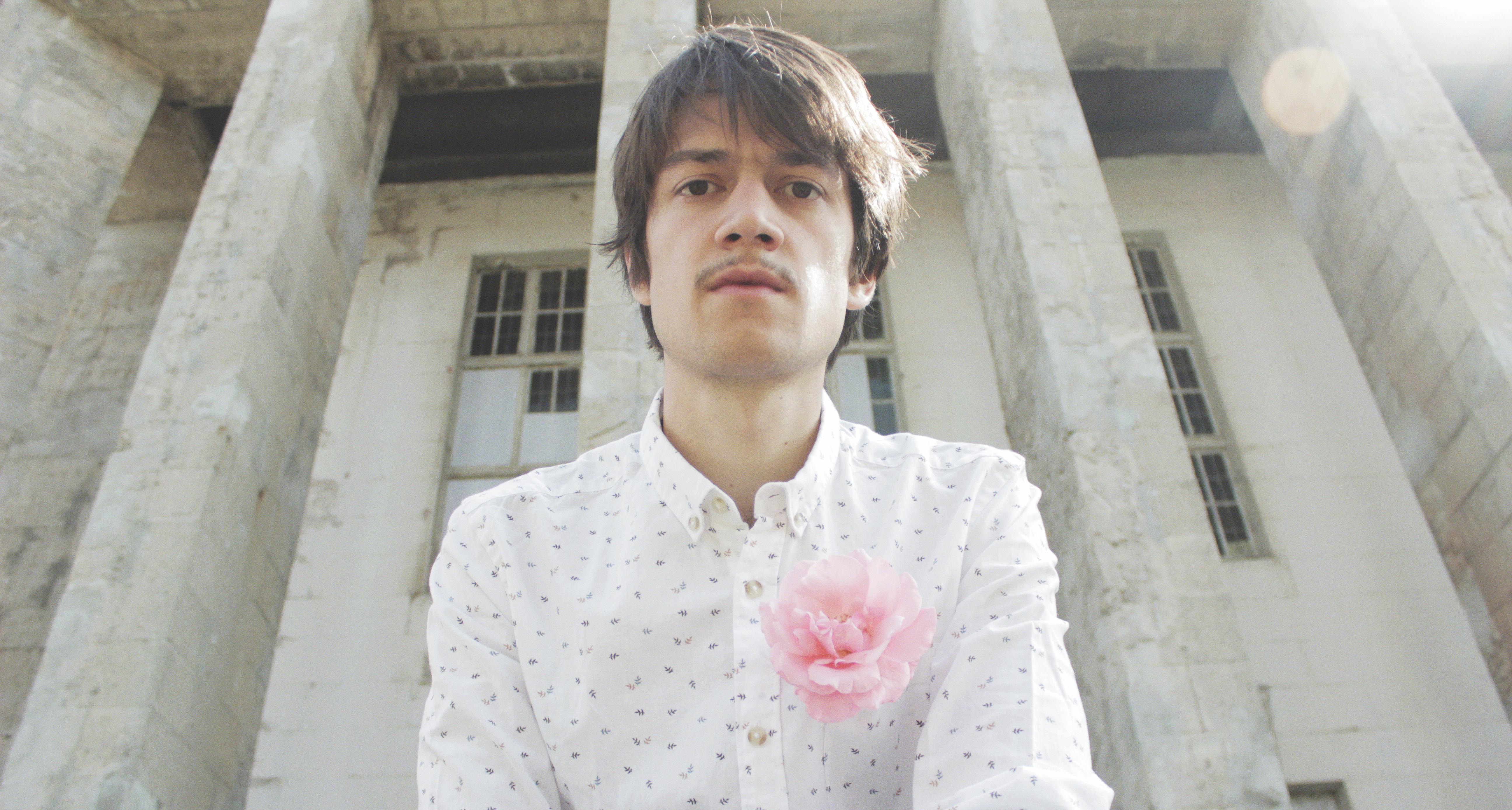 Es ist schon etwas länger her, dass ich das letzte Mal über Long Tall Jefferson berichtet habe. Damals hatte ich noch einen Youtube-Kanal und war naiv-zuversichtlich, dass das Internet schon nicht so gemein zu mir sein würde. Das war Mitte 2016. Ein wenig reifer und gebrochener stehe (sitze eher) ich nun hier und schreibe erneut über diesen sehr interessanten Künstler aus der Schweiz.
Erster Kontakt mit LTJ (Long Tall Jefferson, für die Langsamen) war irgendwann um 2016 herum auf einem Konzert in Köln von Pablo Nouvelle. Damals spielte er noch Gitarre in Pablos Band, legte aber ganz frech sein Album I Want My Honey Back mit zum Merchandise. Für Vinyls hatte ich damals noch kein Geld, deswegen kaufte ich mir eine Postkarte, auf dessen Rückseite sich ein Code für den digitalen Download des Albums befand (Internet war für mich damals schon kein Neuland mehr). So kam ich also zu I Want My Honey Back, einem Album, welches ich heute noch sehr gerne höre.
Genug Nostalgie, besinnen wir uns auf das, was ist (Ooomm). Ich muss zugeben, dass ich Long Tall Jefferson in letzter Zeit etwas aus den Augen verloren habe. Das liegt wahrscheinlich daran, dass er fast nur Gigs in der Schweiz spielt und nur in Schweizer Medien auftaucht. Umso mehr freute ich mich, als ich zufällig auf Long Tall Jeffersons Spotify-Seite stolperte und sah, dass drei neue Singles veröffentlicht wurden. Auch wurde sein zweites Album Lucky Guy angekündigt, welches am 7. September released wird. Die aktuellste Single heißt Stay a Little Longer und wurde nach Over for Tea und Yonder is a Mountain veröffentlicht.
Over for Tea ist die klassische Singer-Songwriter-Packung: Fragile Instrumentierung, ein bisschen Piano hier und da, sanfte Becken (vom Schlagzeug, nicht von ihm) und melancholische Lyrics sollen einen nachdenklich zurücklassen. Funktioniert zwar seit Jahrzehnten, ist aber nicht wirklich spannend oder neu.
Yonder Is A Mountain, finde ich spannend. Auf eine akustische Basis, kommt Gesang der die Nummer nach vorne zieht. Dazu kommen noch Bongos und Shaker. Letztere klingen so, als hätte er sie bei einem Naturvolk im Amazonas aufgenommen. Alles in allem ganz interessant, aber auch keine Nummer für die Ewigkeit.
Stay a Little Longer ist von allen drei neuen Singles mit Abstand mein Lieblingssong. Ich finde die programmierten Drums in diesem Song einfach nur mega chillig. Ich musste sogar ein bisschen an Soko's I Just Want To Make It New With You denken. Ein Song, den ich sehr mag. Dazu dann noch die surfige Gitarre und der melodische Gesang. Dann ein Solo zum Abschluss. Erzeugt richtig Atmosphäre. Kurz und knackig, insgesamt ein rundes Bild und eine deutliche Entwicklung nach vorne im Vergleich zu älteren Songs.
Auch wenn mir jetzt nur eine von den drei neuen Singles wirklich gut gefallen hat, bin ich trotzdem sehr gespannt auf das Album und freue mich über neue Songs!
Solange ihr auf den 7. September wartet, könnt ihr euch hier mein oben erwähntes Video-Album-Review von 2016 anschauen und gleich danach Long Tall Jeffersons Website und Spotify abchecken.