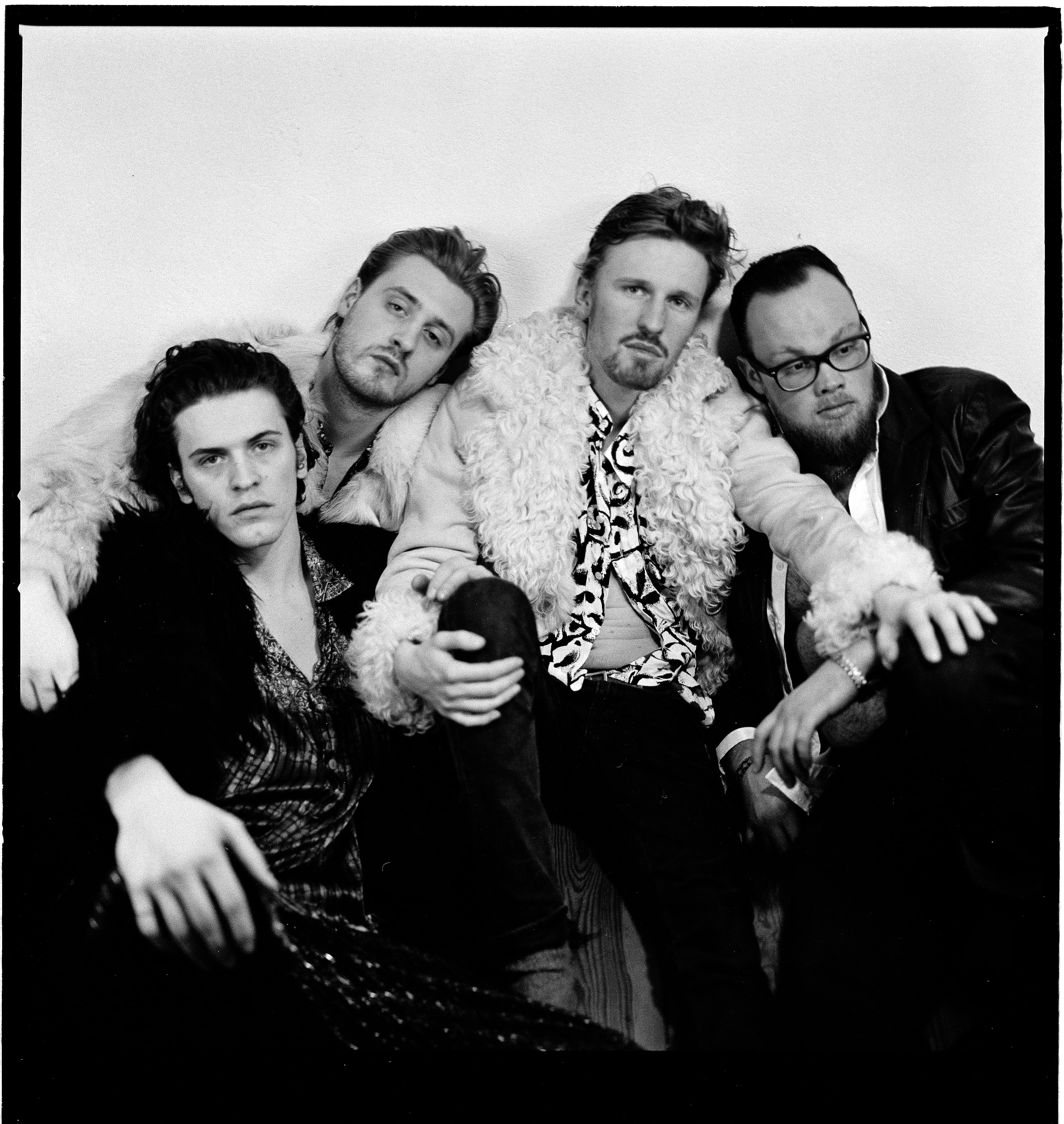 HYMMJ veröffentlichen mit ihrer zweiten EP Nobody Can See Us eine Platte voller glitzernder Momente. Abwechslungsreich in den Stimmungen ist hier für jeden Indie-Alternative-Fan mit Sicherheit was dabei!
Nachdem die vierköpfige Truppe aus Berlin bereits 2017 mit ihrer Debüt-EP A Potential Cause For Rain ordentlich auf den Tisch gehauen haben. Jetzt meldet sich die Truppe aus Berlin zurück! HYMMJ haben in den letzten zwei Jahren viel dazugelernt und ihre Palette erweitert, sodass sie uns nun auf Nobody Can See Us ein vielseitiges Programm darbieten können. Die Platte spielt zwar mit fünf Songs nur 18 Minuten, klingt beim Hören aber gefühlt deutlich länger. Wenn das mal kein gutes Zeichen ist! 🙂
Nobody Can See Us? But we can all hear you!
Den Opener macht das eher ruhigere Perfume. Meiner Meinung nach ein guter Einstieg in die Sound-Welt von HYMMJ. Das fast schon hypnotische Bass-Riff wird von sphärischen Synthies und Vocals begleitet und baut so langsam ein dynamisches Konstrukt auf. Irgendwann wird es dann richtig psychedelisch, der Song steigert sich langsam aber sicher und reißt einen mit. Nach der erwarteten Explosion bei 2:30 beruhigt sich der Song dann wieder. Spannung, Anspannung – Spannung in jedem Fall. Toller Start, die Atmosphäre breitet sich bereits im Bewusstsein aus.
Jetzt kann Giving Myself a Chance übernehmen. Dieser erinnert mich von der Akkord-Folge und dem Einsatz der elektronischen Elemente stark an spätere Sachen von John Frusciante. Hier gefällt mir die Melodienführung gut, besonders die im Chorus. Dann ein energetisches Solo. Spätestens an dieser Stelle haben mich HYMMJ komplett in ihre sphärische Klangwelt gezogen und lassen mich nicht mehr los.
In der Mitte der EP erwartet uns dann ein richtiges Power-Paket. Nach den eher treibenden Songs, kommt nun das rockige Call Me ziemlich erfrischend. Tatsächlich musste ich bei der Nummer etwas an Cosmo Pyke und Konsorten denken. Kompromisslos und selbstbewusst wird nach vorne gerockt. Dieses Mal keine Arpeggios oder Synthie-Flächen: Bass, Drums, Vocals. Bam Bam Bam. Nices Teil. 🙂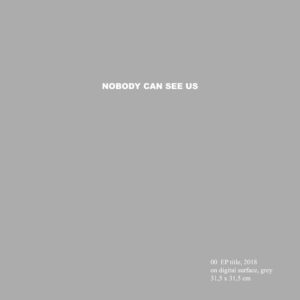 Nachdem also die ersten drei Songs sehr abwechslungsreich und doch stimmig waren, kommt mit Jovian die erste Enttäuschung. Ich finde, dass dieser Song im Vergleich zu den anderen relativ uninspiriert und lustlos klingt. Man hört keine richtige Idee heraus, die Gesangsmelodie in der Strophe ist auch eher schwach. Nur der Chorus glitzert ein wenig. Das Solo hat zwar Energie, aber auch hier fehlt mir wieder der Funke. Schade um den verschenkten Platz.
A Giraffe and A Whale klingt vielleicht wie der Titel eines Kinderbuches, dahinter versteckt sich jedoch deutlich mehr. Nämlich eine verdammt coole Alternative-Nummer mit rockigen Einflüssen. Das mysteriös-verträumte vom Anfang der EP ist vollkommen verschwunden, stattdessen brennt jetzt die Hütte! Der Chorus klingt richtig schwer und energetisch, was einen schönen Kontrast zu den fast schon gesprochenen Vocals darstellt. Nach einem Outburst im letzten Chorus ist dann alles vorbei. Das war also Nobody Can See Us von HYMMJ.
HYMMJ haben Potenzial, Inspiration und Energie
Insgesamt hat mir Nobody Can See Us trotz des kleinen Einbruchs der Nummer vier ziemlich gut gefallen. Besonders interessant fand ich den graduellen Stimmungswandel innerhalb so kurzer Zeit. Wenn man mal Perfume und A Giraffe And A Whale miteinander vergleicht, liegen dazwischen wirklich Welten. Nobody Can See Us präsentiert mir HYMMJ als eine vielseitig begabte Band, die eine ganze Palette an Spiel-Stilen und Genres abdecken können. Potenzial, Inspiration und Energie sind bei diesem Quartett definitiv vorhanden. Mein persönliches Highlight ist mit Abstand übrigens Giving Myself a Chance. 
Lass dich am besten selbst verzaubern und hör dir hier unten die ganze EP an. Die Jungs freuen sich schon auf dich! 🙂