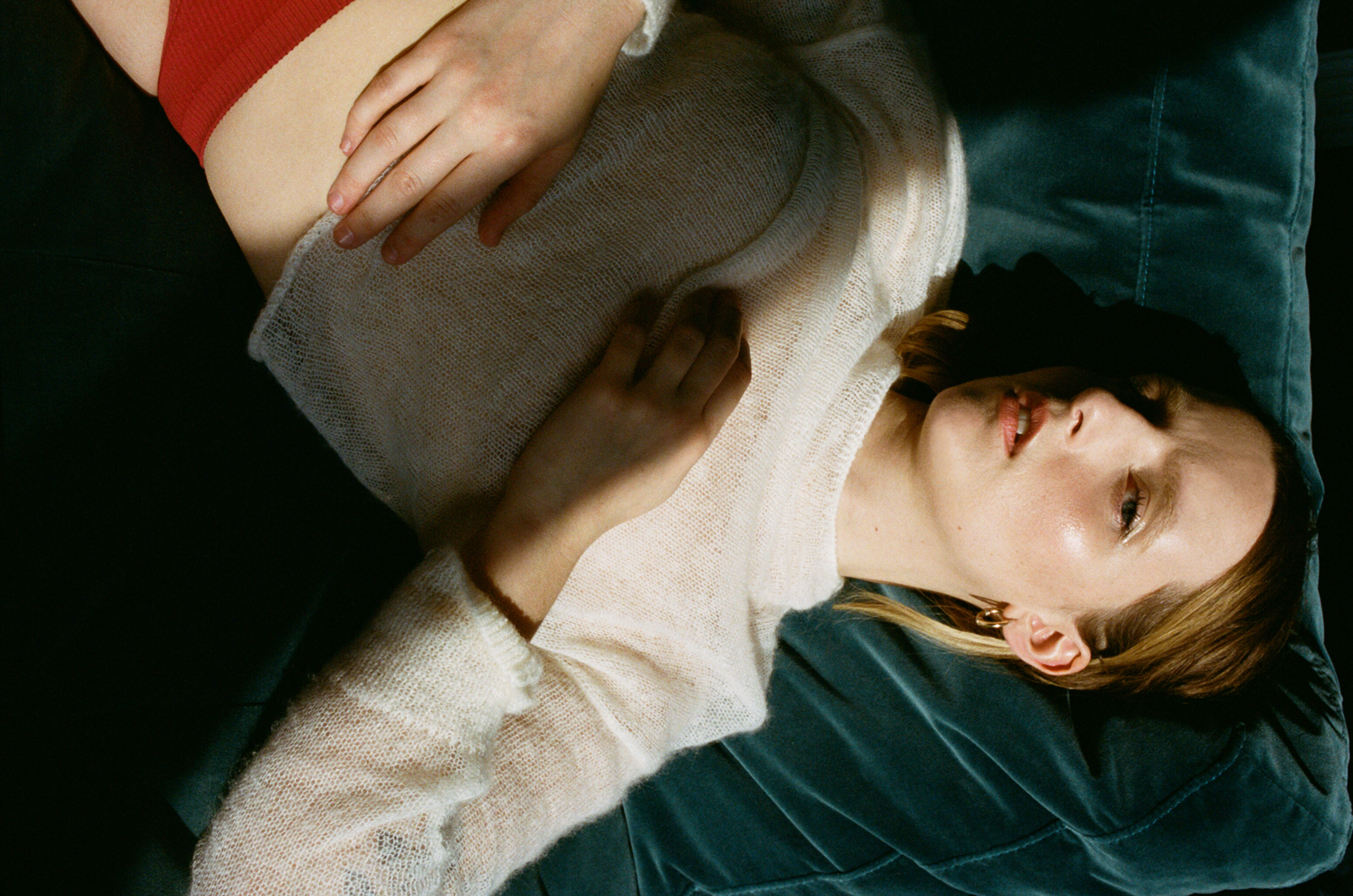 German version available here!
Greta Isaac mixes pop music with serious topics in here new EP PESSIMIST. Picky Alyssia talked with her in an interview about her songs, about what it means to be a woman and why Greta's Glas is half full right now.
Who would have thought that interviews via Zoom would become the everyday life of a journalist? Of course, I miss the easy atmosphere of a coffee date with a friend that you get when you meet in person. But Greta Isaac, musician from Great Britain, makes it easy to forget the miles between each other. Greta is in her flat in London right now and feels like 20 years older – thanks to the lockdown. Right now it seems impossible to stay up after 10 pm or to meet a couple of friends, and I feel just the same. I started knitting while binge watching Netflix, and her flatmate dodie (yes, the dodie) started knitting, too, Greta tells me. 
Finally, we talk about Greta's music. Her new EP, PESSIMIST, was written over the last two years. Greta sees her songs as little parts of herself she can't show everyday.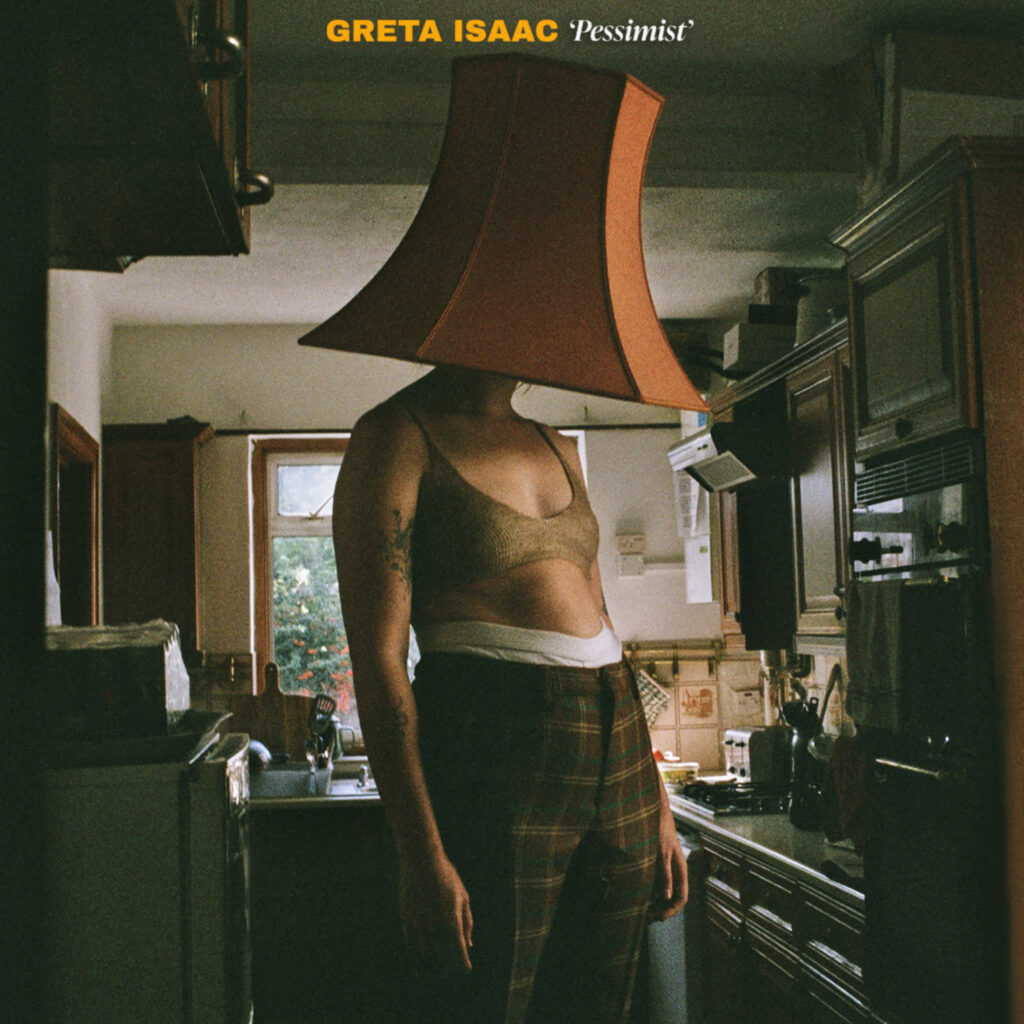 Is "How To Be Woman" a feminist song?
Yes, definitely, Greta says. It is a product of what she experienced is expected from a woman in this modern world. And sometimes it is so much easier to fulfill these expectations. When Greta found out that she can be totally free in how she wanted to be a woman she felt relieved, but also lost. She doesn't know exactly what it means to be a woman, but she knows that feeling yourself is definitely a part of it. 
Is "Pessimist" a sad song?
In this song, Greta talks to herself. It is about how you want to live your life: Are you a half-full or a half-empty glass person? She says that it took a lot of work, time and patience to change her own pessimist point of view to a more open-minded and positive one. For sure it didn't happen in a few days.
Greta says the song is an easy, light hearted song. But when you sing lyrics like "I'm close to giving you up, you're such a pessimist" about yourself, there isn't any lightheartedness in sight in my opinion. When I tell her that the singer says that she uses sarcastic, millennial-like lyrics to talk about serious topics mixed with easy pop-melodies to make the introduction to her thoughts easier for her listeners.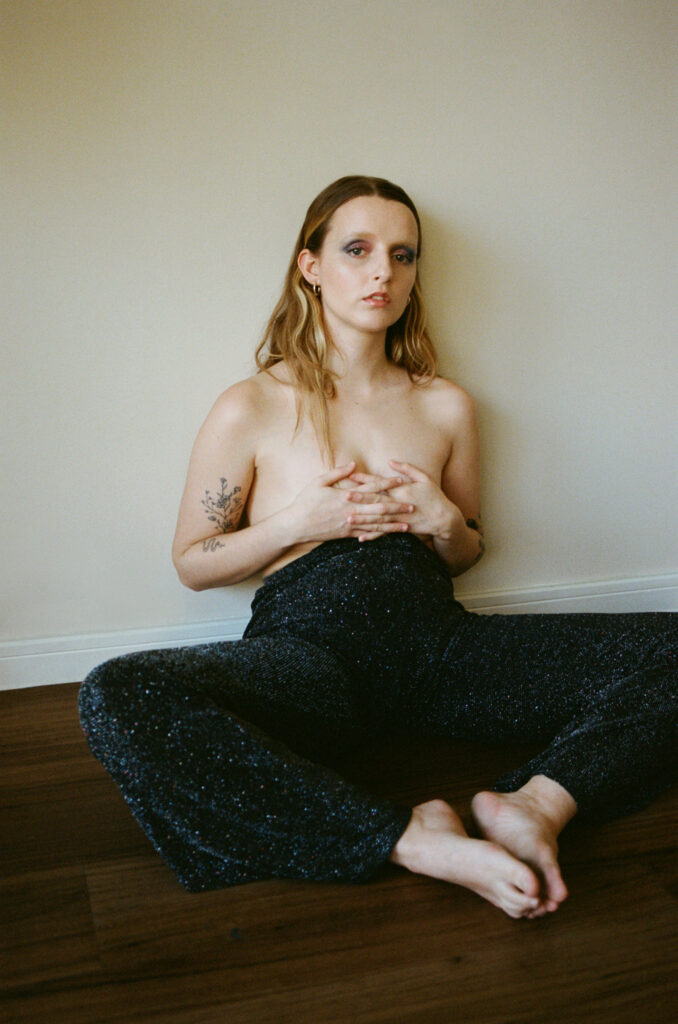 Has Greta ever written a sad song?
With sad song I mean completely sad, not just serious topics or sarcastic lyrics. She says she has. She's got tons of sad songs that are waiting in her drawer, but she doesn't want to release them. Still, there is a sad song on the EP: "F U". For her, the titel means "Fuck You", but it could also mean "Forget You" or "For You". Again, she lets the listeners decide what the song means for everyone individually. 
What is "Power" about?
"Power", the EP-opener, is about why a person wants to rule over another. Greta processes her own experiences with cat calling and other molesting behaviours. Again, it's a super serious topic with a pop melody, where the singer takes the position of someone who wants to take the power over another.
PESSIMIST is more serious than you think when you first listen to it. Not all artist are capable of putting sad, important topics into happy pop songs, but Greta Isaac manages to do it. The sound is clearly defined and well produced, but if your not into pop songs, you probably won't like the EP. Still, I would highly recommend the EP even to non-pops, and I believe we will hear a lot from Greta Isaac in the future.