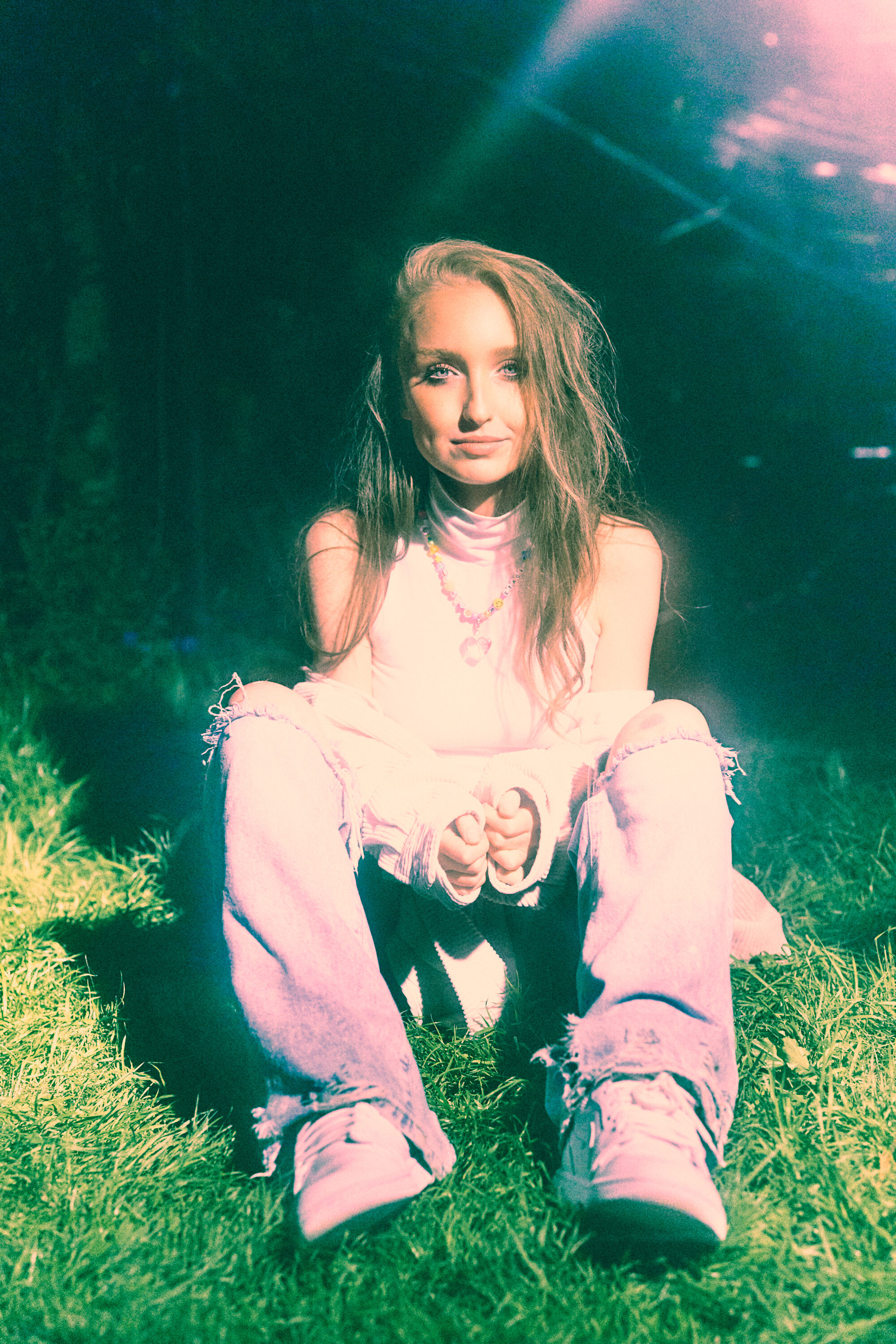 German version available here.
"Bedroom Walls" by Etaoin from Ireland is filled with sad love songs. The voice of the singer songwriter reminds of other folk artists like Dodie, Florence and the Machine or Birdy. Etaoin herself would describe her songs as folk with indie influences. This maybe lacks the adjective "acoustic": the guitar is one of the components essential to the sound of every song besides the melancholy in music and lyrics. The writing itself is pure and lyrically interesting. It feels a little like Taylor Swift.
I Dare You
The first song of the record isn't overly complicated but very satisfying. The speaker is caught in a relationship that used be precious and full of love. But now it isn't anymore. It is a question of time until one partner does something that will lead to the end of the relationship, and that's all the speaker waits for. The song is about sadness and frustration and very relatable. 
For Her
"I've been waiting a while for her to come back to me" 
This summarizes the topic of the song. The gently played guitar strings form a contrast to the voice. The singer sounds emotional and intensive without breaking out too much. I guess I will hear this song over and over again, ice cream eating and white wine drinking in my bedroom. Please don't judge me.
Bedroom Walls
This single gave the EP it's name. Although the arrangement is a little bigger than it is in the other songs, the speaker doesn't move anywhere, but stays in bed. I don't want to mislead you: this song is not about the more beautiful aspects of love. I don't know why, but this song doesn't catch me as much as the others did, the little extra is missing to me.
Pale Damp Cheeks
Here you can hear that Etaoin's voice is meant to do more than smoothly and gently whispering over some guitar strings. These strings stop playing in the second verse when the singer says "stop" – which is not surprising in my opinion, but rather disappointing. The stop of the music won't fit into the rest of the song. And it isn't especially a creative stylistic device, is it? Nonetheless it is a beautiful, soulful song, which is simply out of luck and at the end of an EP that is full of beautiful and soulful songs.
Etaoin can express sadness, frustration and disappointment perfectly. I still hope that she will sing about the better sides of life in the future and I will be in the front row when she does. Until then I will stare outside of the window of my car while it's raining and listen to Etaoin.