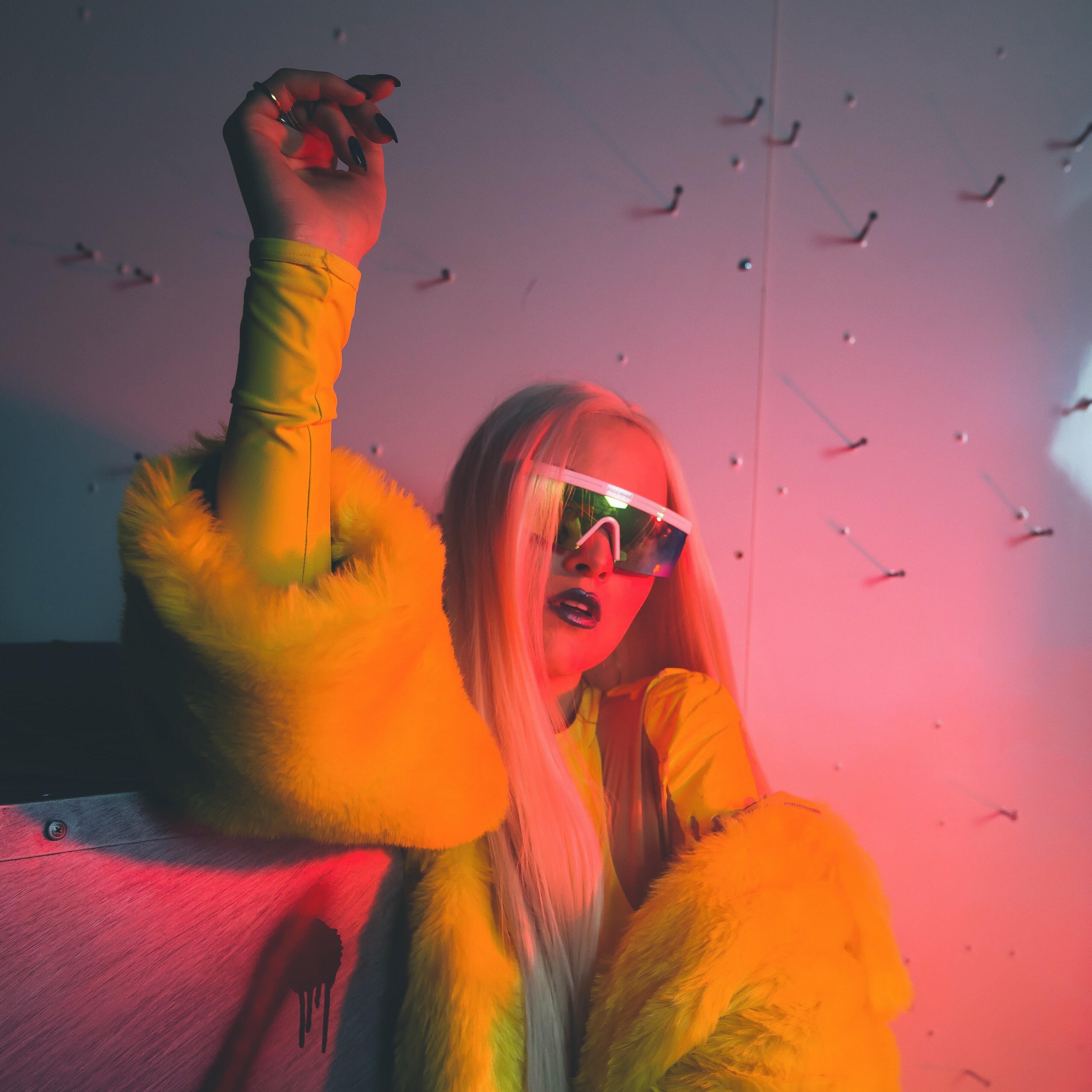 EMM klingen auf Cali Boy wie der Soundtrack des berühmten japanischen Anime Attack on Titans. Wahrscheinlich bloßer Zufall, der Song rockt aber trotzdem.
Über EMM selbst gibt es gar nicht mal so viel zu sagen: Aufgewachsen in einer kleinen Stadt in Michigan interessierte sie sich schon früh für Musik. Als Teenager zog sie dann nach New York und bekam die volle Klatsche Realität ab. Nachdem sie ihre Teile wieder alle beisammen hatte, war ihr Comeback noch stärker und selbstbewusster als zuvor!
"I had my heart broken more than a few times," she affirms, "But I always knew deep down inside that I was supposed to keep going, so I did. "
Ende 2017 bis Anfang 2018 arbeitete EMM an über 50 Songs und veröffentlichte einige davon, welche praktisch sofort von Major Labels gesignt wurden. 
Cali Boy klingt für mich verdammt nach dem Soundtrack des japanischen Animes Attack on Titan. Das ist wahrscheinlich reiner Zufall, war mir aber trotzdem Grund genug, etwas über diesen Song zu schreiben. Die Nummer kommt ziemlich monumental und gewaltig daher. Die Musik ist ziemlich episch und hat wirklich etwas Soundtrackhaftes an sich. Schon irgendwie poppig, gleichzeitig aber auch verdammt magisch und mysteriös lässt Cali Boy einen relativ sprachlos zurück. Was habe ich mir da gerade angehört? Keine Ahnung, aber irgendwie war es episch.