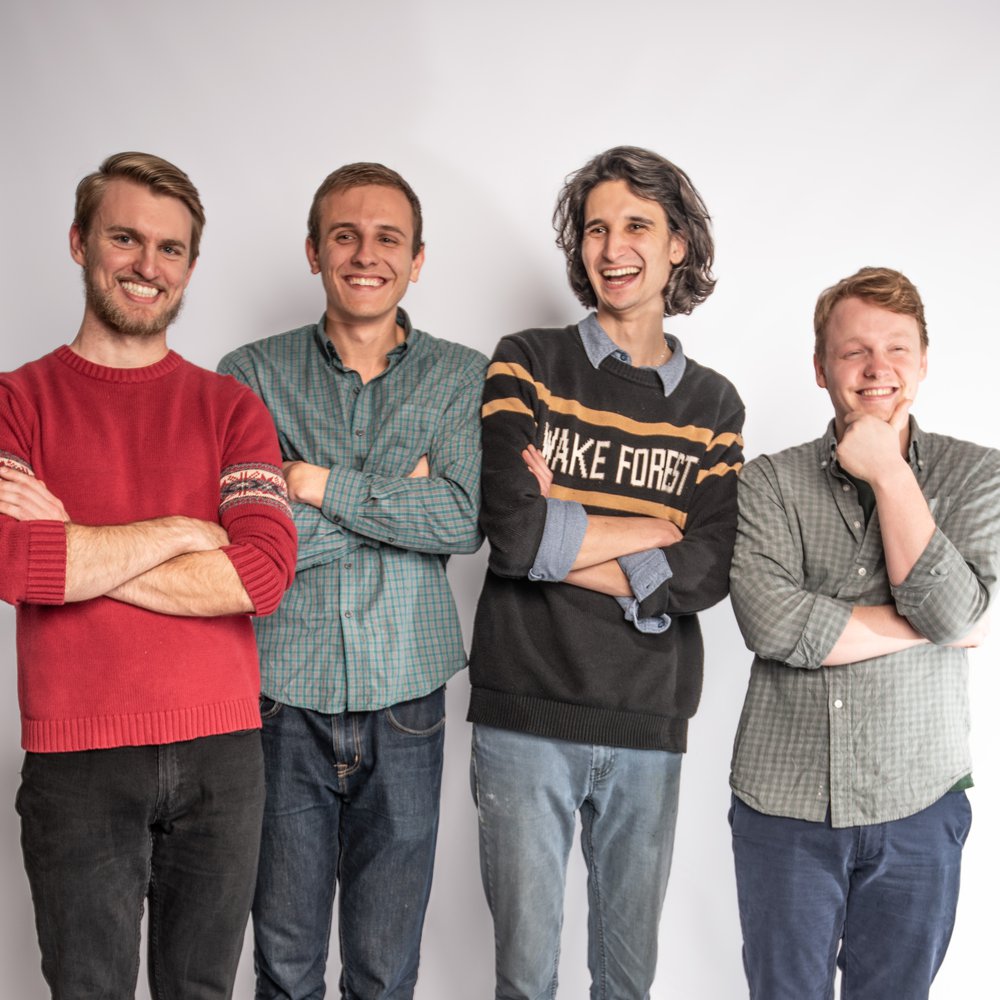 BadCameo haben mit Colors and Shapes die perfekte Balance zwischen Soft-Pop und Psychedelic-Rock mit Kante gefunden. Das klingt dann etwas nach John Mayer auf Psychedelics.
Die vier sympathischen Jungs von BadCameo sehen so aus, als hätten sie die Schnapsidee mit der Band beim letzten Feierabendbier etwas ernster genommen und weil keiner den Schwanz einziehen wollte, ist Colors and Shapes mittlerweile die sechste Single der echt sympathischen und authentischen Truppe. So oder vielleicht so ähnlich könnte die Gründungsgeschichte der Band wohl ausgesehen haben – Am Ende wirklich wissen tut das wohl niemand. 🙂
Colors and Shapes klingt psychedelisch, jazzig und dabei auch noch ganz eigen. Super soft und zugänglich, wie eine leichte Brise weht dir der Song um die Ohren. Der Bass ist sehr markant, was eher selten ist. Der Gesang ist zwar sehr melodisch, gleichzeitig aber auch irgendwie halb gerappt. Einfach toll. Der Chorus erinnert mich musikalisch irgendwie an Real Estate oder Beach House. Zur Mitte hin kommt dann dieses super entspannte Piano-Solo, welches sich am Ende in ein psychedelisches Panorama steigert. Grandios.
Mir unerklärlich, warum die Band so unbekannt ist. Die Truppe hier ist auf jeden Fall ein wahrer Pick und von meinem Approved-Level her auf selber Stufe wie Hablot Brown.