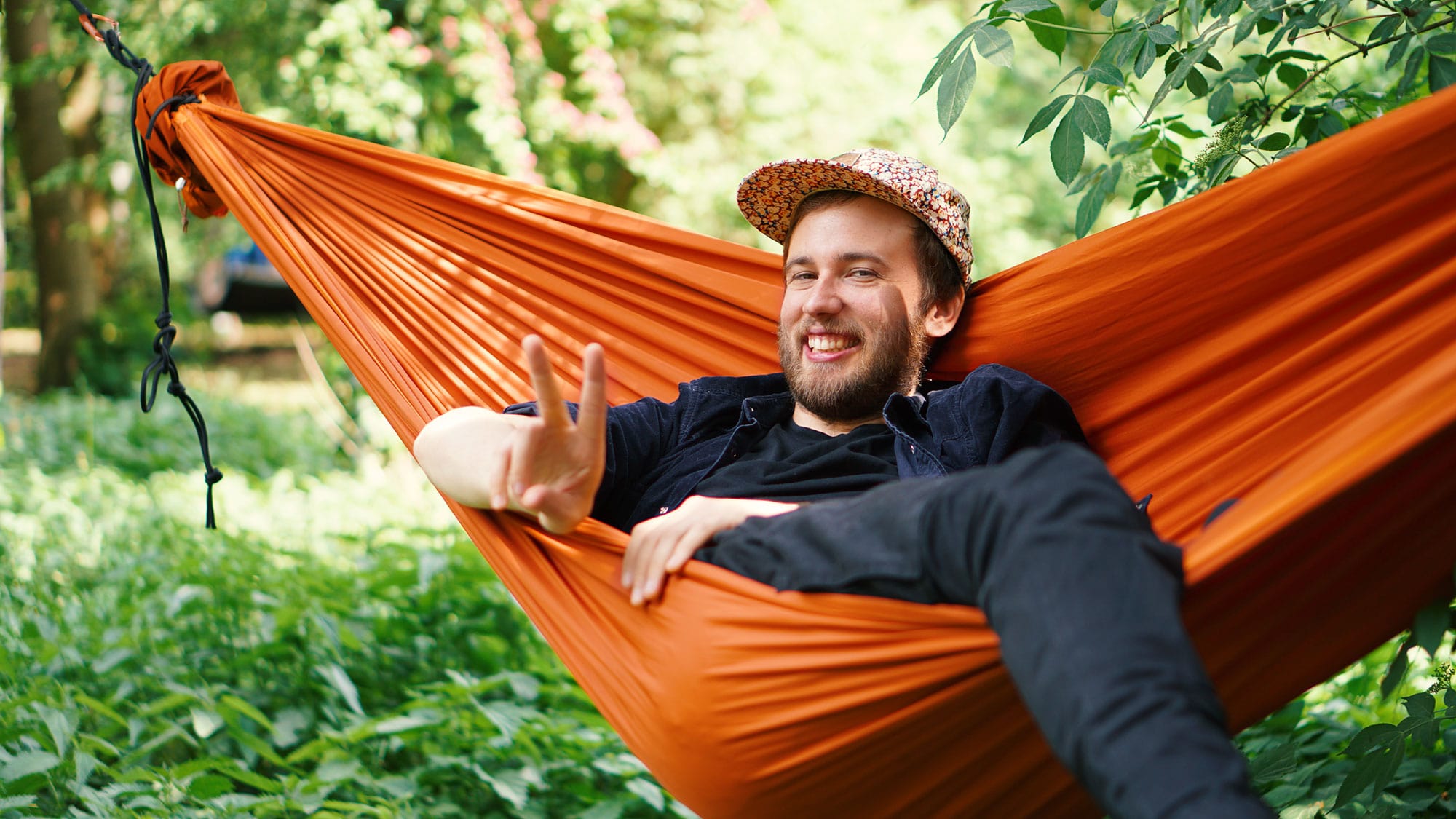 Andrew Applepie hat es geschafft, aus einer simplen Idee einen sehr spannenden und groovigen Song zu basteln. Salted Caramel klingt sehr süß und macht Spaß!
Auch wenn alles an Andrew Applepie nach Ami schreit, ist der talentierte Indie-Künstler dann doch Deutscher. Klingt vielleicht komisch, ist aber so. Bereits im jungen Alter von 13 Jahren fing der Boy an, eigene Songs zu schreiben und aufzunehmen. Bevor sich Andrew Applepie seinem Soloprojekt widmete, spielte er bereits in der alternative-indie-Band Cat Stash. Der Vollständigkeit halber: Cat Stash haben 2015 ein Album gedroppt und sind dann wieder in der Senke verschwunden. *Hust*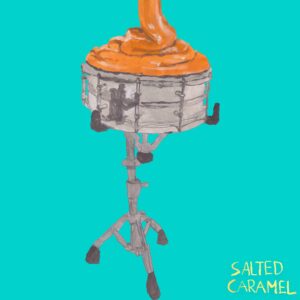 Nachdem wir Andrew Applepie nun also ausführlich beschnuppert haben, können wir uns jetzt dem Herzstück der ganzen Angelegenheit widmen – Salted Caramel. Und relativ schnell fällt mir auf, dass der Monsieur sich gerne mit Essen beschäftigt: Applepie, gesalzenes Karamell. Was kommt als nächstes? Wie wird seine nächste EP heißen? Ich verkneife mir jetzt an der Stelle feige Nahrungsmittelwitze und lasse die Zweideutigkeit einfach mal ziehen, wie guten Tee. 😉
Ich weiß außerdem nicht, was letztes Jahr bei Andrew Applepie los war, aber der Typ hat 2018 tatsächlich ganze drei Alben rausgeballert, die alle erstaunlich viel Inhalt für die Feuergeschwindigkeit haben. Das kenne ich sonst nur von John Frusciante. Respekt dafür!
Salted Caramel klingt für mich eingangs verdammt stark nach Mura Masa. Genauer gesagt, wie LoveSick feat. Asap Rocky. Prinzipiell eine gute Sache, ich finde diese wahllos klingende Programmierung von Samples ziemlich spannend. Mal was anderes. Das Ohr gewöhnt sich nicht zu schnell an den Rhythmus und der Song wirkt dadurch sehr abwechslungsreich und spannend.
Das Klavier ist relativ simpel gehalten, gibt dem Song aber doch einen eigenen Charakter. Die Gitarre und das Saxophon-Sample passen stilistisch gut zusammen und ergänzen das Panorama um einige interessante Komponenten. Die Vocals finde ich persönlich ziemlich sympathisch und einfach gehalten. Wie Forrest Gump. Eigentlich erzählt er ja auch nichts, was von Wichtigkeit wäre.
And I start to clap

cause I'm feeling good

My room is empty

All it has

Is a guitar and snare drum
Man könnte jetzt sagen, der Typ wusste es einfach nicht besser und hat einfach spontan ins Mikro gesungen, was ihm gerade so in den Sinn gekommen ist. Man könnte aber auch sagen, dass Andrew Applepie hier ein Gefühl von Glückseligkeit, hervorgerufen durch die kleinen Dinge im Leben, mit einfachen Worten festgehalten hat. Egal, woran du schlussendlich glaubst, du wirst wohl Recht haben. Ich persönlich entscheide mich übrigens für letzteres. 🙂
Was gibt uns Andrew Applepie mit auf den Weg?
Insgesamt steckt hinter Salted Caramel dann doch deutlich mehr, als man anfangs vermuten würde. Ich denke, bei diesem Song ist der Subtext, das was nicht gesagt wurde, viel wichtiger, als das, was gesagt wurde. Beziehungsweise viel eher das Gefühl, was übermittelt wurde, Leichtigkeit im Leben. Dinge minimalisieren und darin Frieden finden. Oder irgendwie sowas.
Andrew Applepie klingt so sehr nach "idgaf" und DIY, dass ich mich frage, warum ich den Song nicht als gestrickte Version auf etsy finde. Selten jemanden gesehen, der so zu seiner eigenen Musik tanzt.
Es ist eigentlich egal, ob Salted Caramel ein simpler pre-summer Song mit gute Laune Faktor, oder ein optimistisch-melancholischer Versuch, den Sinn des Lebens zu ergründen ist. Denn wenn es dich glücklich macht, oder dir etwas anderes gibt, hat Andrew Applepie seinen Job als Künstler gut gemacht. Toller Künstler, toller Song – authentisch, ehrlich, ein Unikat. 100% Picky approved! 🙂
Hier kannst du dir noch eine Live-Version von Salted Caramel anschauen: