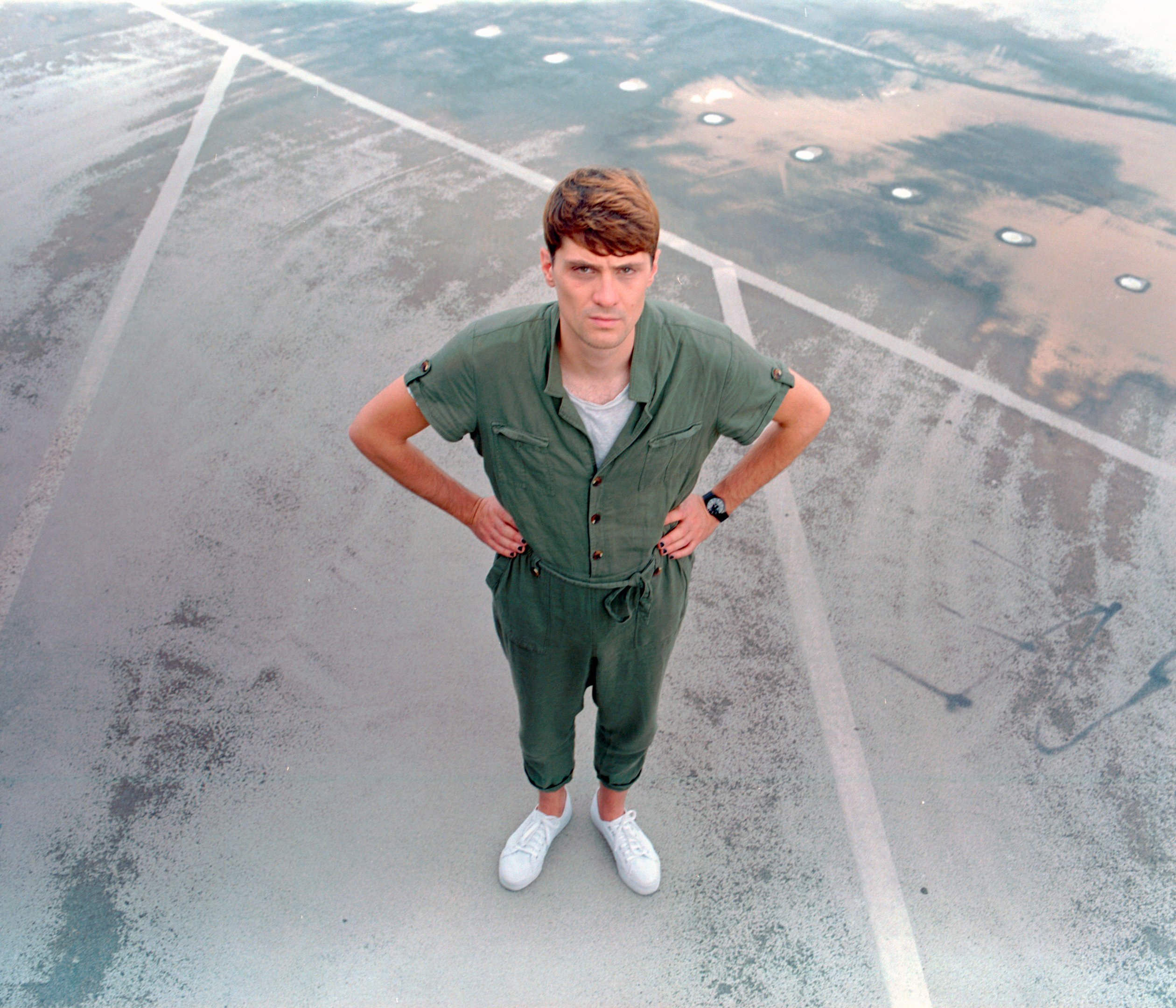 "How To Fail As A Musician" gibt es als Buch und als EP.
Über das Buch…
Ganz schön mutig, eine EP "How To Fail As A Musician" zu nennen. Ich meine, Nomen est Omen. Willst du damit wirklich was erreichen? Im Vorwort zum Buch, das zur EP erschienen ist, steht die Antwort schwarz auf weiß: Nein. In diesem Ratgeber, extra im praktischen Hintere-Jeans-Taschen-Format zum Mitnehmen gestaltet, geht es darum, wie man es als Musiker*in eben nicht schafft. Im Vorwort wird angeprangert, dass ja nur die Erfolgsgeschichten erzählt werden. Deswegen gibt es jetzt ein Buch über die Misserfolge.
Die alphabetisch geordneten Einträge befassen sich mit allen möglichen Facetten des Musiker*innen-Lebens, von Alkohol über Erfolg bis zu Wetter und Zehn Jahre Später. Die Einträge sind lustig-ironisch formuliert. Einige sind auch wirklich geglückt. Andere eher nicht so. Einige Beiträge hab ich hier für euch eingestreut, es gibt aber auch deutlich längere.
"Geld: lol."
… und die EP.
Aber es geht noch weiter: zu dem praktischen Ratgeber, wie man es wirklich nicht schafft in der Musikindustrie gibt es auch noch eine EP mit vier Songs.
"Familie: Wichtig im familiären Umfeld ist größtmögliches Unverständnis für alles, was du so treibst."
Deutschlandtakt.
"Deutschlandtakt" ist eine typisch ironische Kritik an Deutschland. Schwierige Themen wie Abschiebung stehen neben Kupferkabeln und Faxgeräten. Dabei erinnert die Gleichförmigkeit des Songs an Kraftwerk, also ist der Song im wahrsten Sinne im Deutschlandtakt.
"Presse: nochmal lol."
Immer weiter.
"Immer weiter" beginnt mit Synthie-Sounds, die ich auf jeden Fall von der Regenbogen-Bahn bei Mario Kart für die Wii kenne. Hier fällt es mir zum ersten Mal auf, dass Denis sich in seinen Songs selbst zitiert, denn einige Einträge aus seinem Buch sind ziemlich nah am Text. Thematisch geht es darum, immer weiter zu machen, auch wenn man scheitert.
"Professionalität: Wir sind jetzt bei P, Leute. Also wenn ihr nicht querlest, solltet ihr mittlerweile verstanden haben, dass Professionalität in der Musik wirklich rein gar nichts zu suchen hat. Vielleicht mit 13 mal ein Jahr Gitarre üben, damit man die Grundakkorde draufhat, aber den Rest dann wirklich nach Gefühl."
Morgen schlafe ich aus.
"Morgen schlafe ich aus und mache gar nichts" beginnt mit einem sehr gleichförmig vorgetragenen Monolog von einem Auftritt in Heidelberg. Es startet mit einer Bahnfahrt und endet auch damit. Atmosphärische Synthies und elektronische Beats kommen dazu. Was zur Hölle höre ich mir da an? Viereinhalb Minuten geht die Geschichte weiter, der Beat wird schneller und stressiger. Und die Auflösung ist, dass der Protagonist am nächsten Tag ausschläft und gar nichts macht. Was habe ich erwartet? Bekommen habe ich übertrieben künstlerisch aufgezogene Poetry-Slam-Notizen.
"Spotify: Algorithmen sind die Pest. Alles über 1000 Plays ist Ausverkauf!"
Schneller als die Feelings.
Auch der letzte Song der EP "Schneller als die Feelings" glänzt durch seine Gleichförmigkeit. Außerdem fallen hier die denglischen Einwürfe noch stärker auf. Warum erwähnt Denis eigentlich immer wieder die Bahn? Anscheinend stand er mal in Haltern am See, da war ich tatsächlich auch schon mal.
Ganz ehrlich, ich bin verwirrt. Denn manche Dinge sollte man auf jeden Fall machen, wenn man in der Musikindustrie versagen will, aber gleichzeitig ist es bekannt, dass so ein Vorgehen durchaus zum Erfolg führen kann. Ich verweise hier auf den Eintrag aus dem Buch zum Plattenvertrag, indem Denis sein angebliches Original abgedruckt hat, dass er mit neunzehn Jahren an verschiedene Labels geschickt hat. Bedeutet das, dass man keine Labels anschreiben sollte, wenn man erfolgreich werden will? Ich mein, super, wenn du entdeckt wirst, aber das Glück muss man haben. Oder soll man nicht so ein Schreiben abschicken? Aber was soll ich denn sonst schicken, alle Infos sind da? Und damals hat man solche Dinge bestimmt auch noch analog erledigt. Oder soll man ganz auf Label verzichten und den Mainstream umgehen? Aber wird man dann erfolgreich? Oder… interpretiere ich zu viel hier rein?
Und was bedeuten die Tracks? Sind das die Ratschläge aus dem Buch in musikalischer Form? Muss ich mit dem Zug durch Deutschland fahren, um als Musiker*in nicht erfolgreich zu sein?
Again: Ich bin verwirrt.
Falls die Botschaft ist, dass wir alle mehr Mut zum Misserfolg haben sollten, und das suggeriert das Vorwort, kann ich das nur unterstützen. Aber ganz sicher bin ich mir nicht.
Bilder: (c) Simon Richter