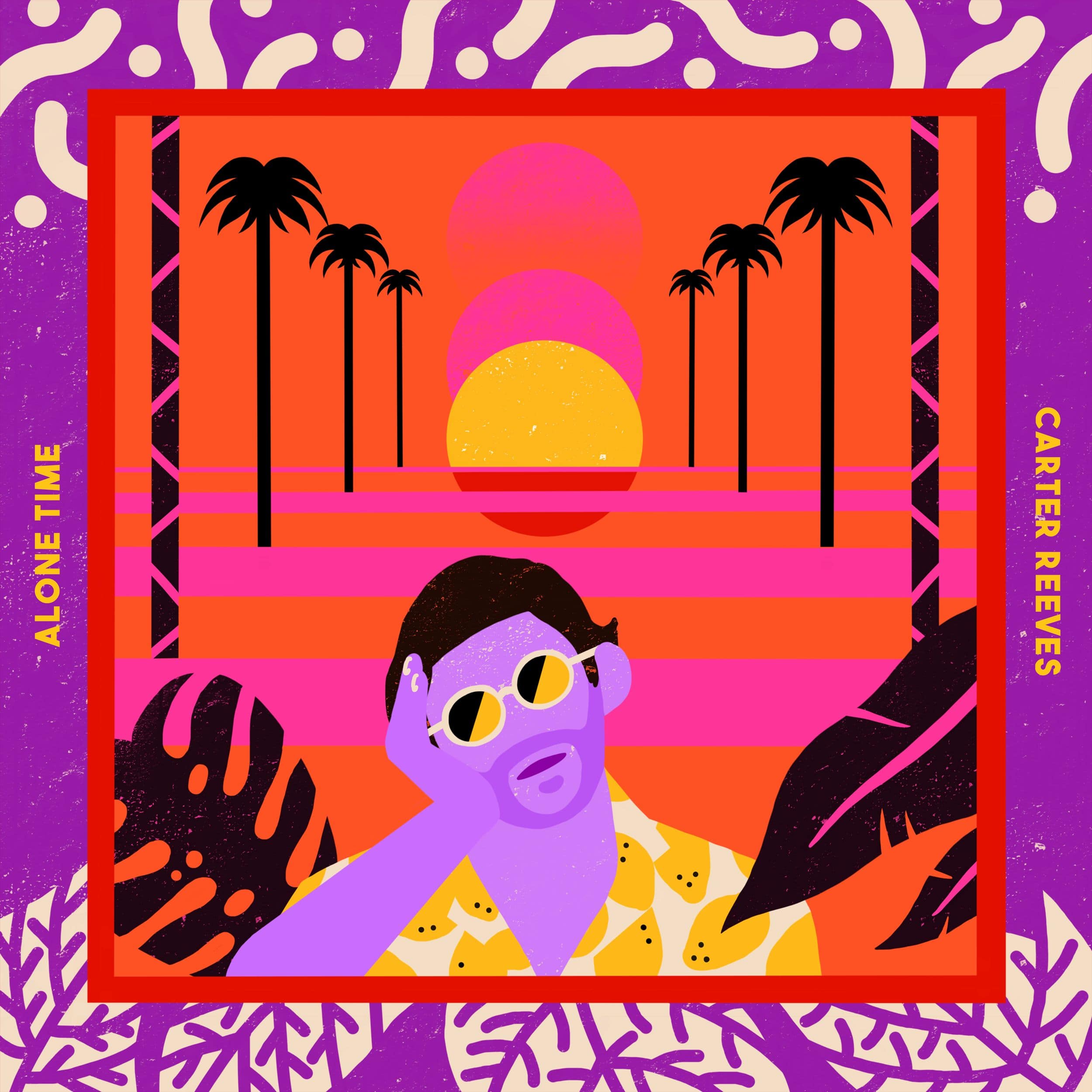 Carter Reeves verschafft uns mit seiner entspannten und groovigen Neo-Soul Nummer Alone Time eine kurze Pause vom stressigen Alltag. Augen zu und go!
Wer das Hip Hop-Duo Aer kennt, dem ist Carter Reeves vielleicht keine unbekannte Person. Nachdem der Künstler aus Los Angeles die letzten sechs Jahre nahezu jede Location bis zum Anschlag mit Fans von Aer füllte, ist es jetzt Zeit, die Stützräder abzulegen und alleine weiterzumachen. Was dabei am Ende herausgekommen ist, klingt ziemlich vielversprechend, sympathisch und eigen.
Alone Time ist eine zurückgelehnte kleine Nummer, die egal wo, egal wann, garantiert immer für Good Vibes sorgt. Für mich persönlich der Soundtrack für den perfekten Roadtrip in den Sonnenuntergang. Besonders spannend an dem Song finde ich die Mischung aus Hip Hop, Dream Pop und Neo-Soul.
"The thing I kept asking myself was 'what does this make me feel?" he says. "I'd rather be having fun, that feels more impactful than having people listen to my music and cry."
Während die Drums ziemlich saftig klingen, ist die Instrumentierung eher verspielt und treibend. Carter Reeves' Gesang ist gar nicht mal so besonders auffällig, muss er an der Stelle aber auch gar nicht sein! Der Song funktioniert auch so wunderbar und erzeugt genau diese Golden-Hour in Venice Beach Atmosphäre.