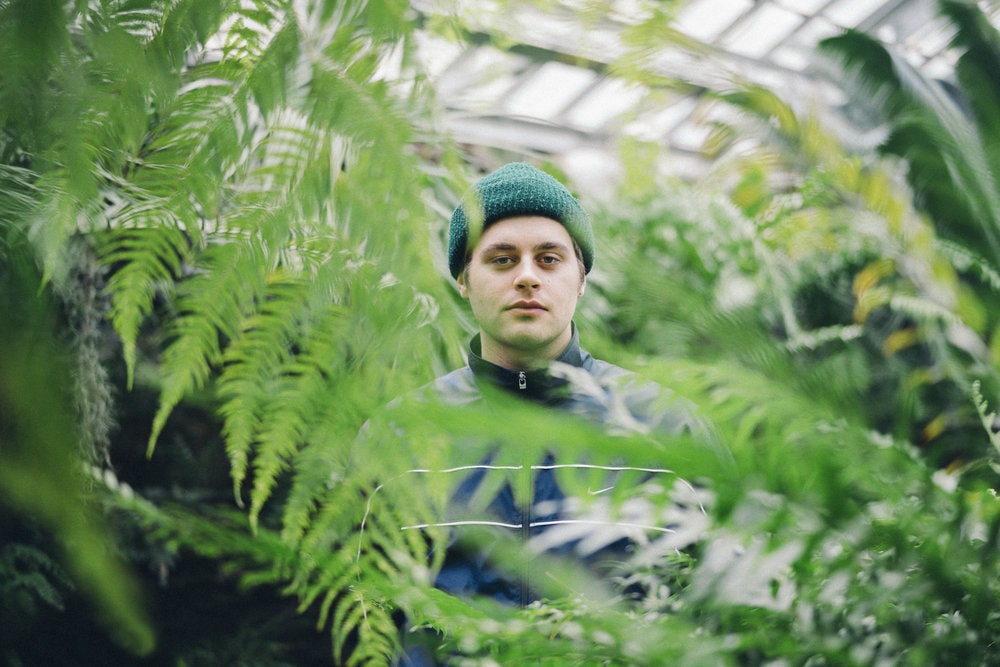 Kevin Krauters musikalische Karriere beginnt bereits im Jahr 2015. Damals bastelt er für das Semesterprojekt eines Freundes in Eigenregie sechs Songs aus alten Demoaufnahmen  zusammen und veröffentlicht sie als EP. Magnolia steht also erst einmal einfach so im Raum. Ein Jahr später kommt der selbe Freund wieder auf Krauter zu und schlägt vor, noch einmal sechs Songs zu schreiben und eine zweite EP zu veröffentlichen.
Gesagt, getan.
2016 erscheint auf dem Label Winspear seine zweite EP namens Changes, die schon deutlicher Krauters eigenen Stil versprüht. Zu der Zeit horchen bereits die ersten Musiknerds der Indieszene auf. Krauters klangliche Inspiration reicht auf Changes von Bossa Nova-Rhythmen bis hin zu Americana-Gitarrensounds.
Im Juni 2018 erscheint sein Debüt-Album Toss Up
Dieses Jahr ist es dann endlich soweit: Sein erstes Album mit dem Titel Toss Up erscheint auf Bayonet Records, die unter anderem auch Beach Fossils unter Vertrag haben. Auf der Platte finden sich 9 Songs, die bis auf ein oder zwei Ausnahmen wie aus einem Guss klingen und eine schöne, eigene Note haben.
Eröffnet wird die Partie mit dem sehr nach 80s klingendem Cowboy Chloe, gefolgt vom hypnotisierenden Lonely Boogie. Rollerskate finde ich besonders schön, denn er klingt leicht nach Mac DeMarco, hat aber noch diesen speziellen GameBoy-Sound Synthesizer (ich weiß nicht, wie ich es anders beschreiben soll, der Sound klingt für mich einfach nach dem selben Sound den es bei den Pokemon-Spielen zu hören gab) mit dabei und gibt wieder den typischen Krauter-Vibe mit dazu. Mein persönliches Highlight ist jedoch Suddenly: Irgendwie ist die Melodie und das Gitarren-Riff total catchy und außerdem ist der GameBoy-Sound wieder mit dabei. #fanboy
Die zweite Hälfte des Albums beginnt mit dem Instrumental Restless, was ich persönlich etwas überflüssig finde. Das ist wohl einfach eine persönliche Präferenz, aber ich mag diese mit Absicht verstimmten Synthie-Sounds einfach nicht. Meine aufkommende Langeweile wurde dann jedoch von Keep Falling in Love aufgefangen, was mich irgendwie an Pina Coladas und getting caught in the rain erinnert.
Who Do You Know und Barely On My Mind sind schön zu hören, aber nicht mehr wirklich neu oder überraschend. Beendet wird das Kunstwerk dann (endlich) mit dem gleichnamigen Song Toss Up: Hier hören wir wieder programmierte Drums wie bei Lonely Boogie und diesen verstimmten Synthie. Dieses Mal aber nicht so krass verstimmt wie bei Restless. Ein toller, aber auch angebrachter Abschluss, wie ich finde.
Toss Up klingt sehr einheitlich und leicht verdaulich
Insgesamt klingt das Album klingt sehr einheitlich und nach leicht zu verarbeitendem Indie-Pop. Keep Falling in Love mit seinem Pina Colada-Flair und das Instrumental Restless stechen etwas heraus. Ansonsten erwarten einen auf der Platte glitzernde Gitarren-Picks, gemischt mit smoothen Synthies und glücklich-gelangweilten Vocals, die zu einer angenehmen aber unaufregenden Indie-Decke verschwimmen. Wer es ganz genau nimmt, könnte jetzt kritisieren, dass die Songs am Ende irgendwie doch alle zu gleich klingen, aber wen interessiert das schon?
Musikalisch erinnert mich Kevin Krauters Sound an The 1975 und Mac DeMarco. Gesanglich kommt er Tame Impala ziemlich nahe. Von den Vorschlägen ähnlicher Künstler auf Spotify kannte ich keinen einzigen, was ja eigentlich ein gutes Indiz dafür ist, dass Kevin Krauter (noch) ein wirkliches Indie-Juwel ist. 
Am besten hören beim: drauf chillen, einen kiffen, vögeln, Vintage/90s-Vibe Bilder auf Instagram posten, mit dem Auto im Sommer durch die Gegend fahren
Favourite Track: Barely On My Mind, Suddenly (wegen des Gameboy-Sounds, hatte ich das schon erwähnt?)
Least Favourite Track: Restless
Kevin Krauter spielt vorerst leider nur Gigs in den USA. Checkt mal sein Facebook-Profil aus, wenn ihr mehr Informationen haben wollt! Hier gibt es außerdem noch Suddenly zu hören: