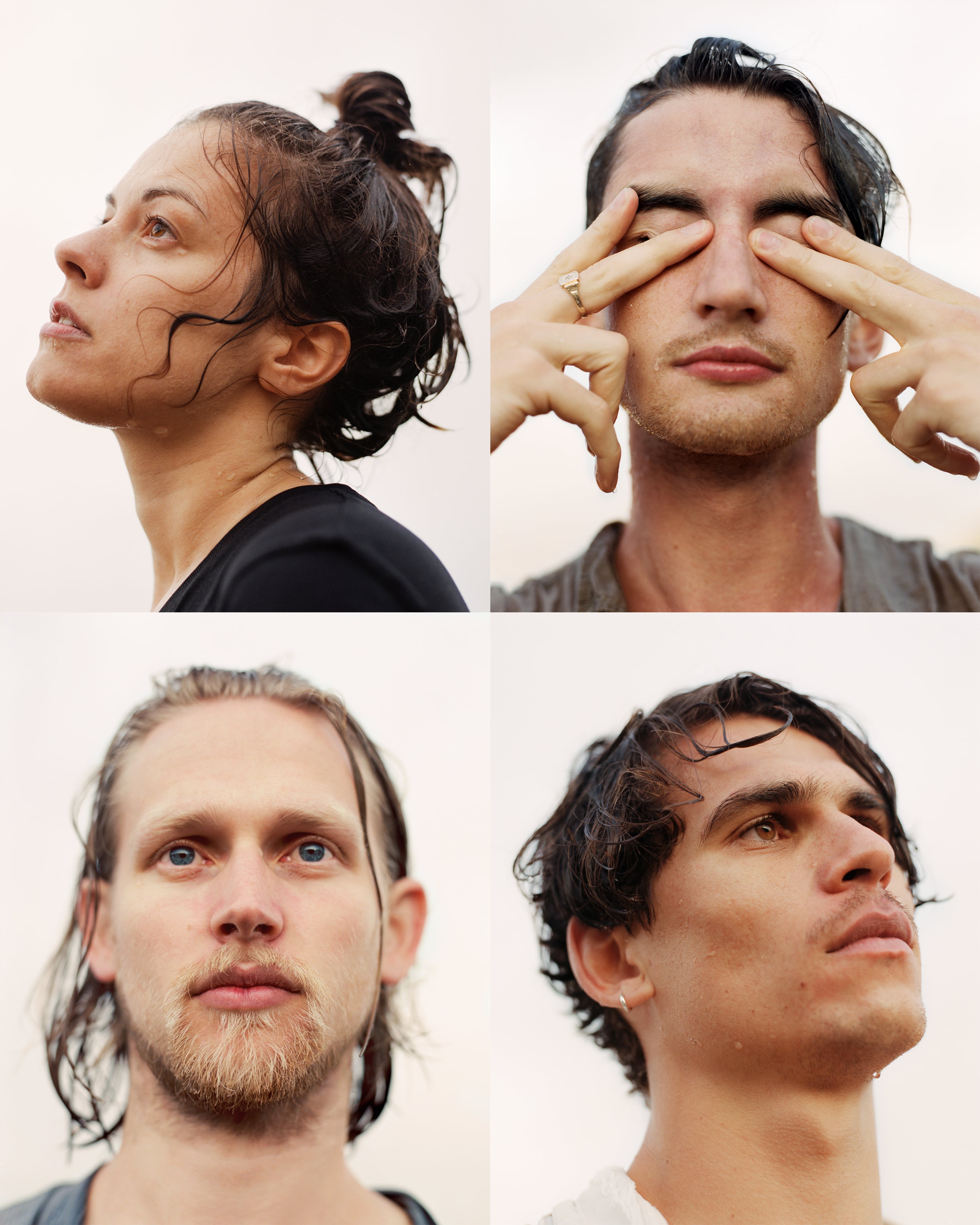 Dahlia Sleeps sind eine junge Band aus South-London und klingen musikalisch wie ein Smoothie aus London Grammar, Chet Faker, Daughter und einer beliebigen skandinavischen Dream-Pop-Band. Die steile Karriere der vier verschlafenen Musiker begann dabei ganz unscheinbar im Jahr 2015 in einem Kellerstudio. Damals veröffentlichten sie auf Soundcloud die Single Breathe, welche schon nach kurzer Zeit wie ein Geist voll durch die Decke ging. Soundcloud- und Youtube-Klickzahlen stiegen in die Millionen. Alle coolen Musikblogs waren begeistert! Dahlia Sleeps hatten aber noch mehr zu bieten und legten 2017 mit den Singles Hessian, Black and Blue und Still Light nach. Nice.
Anfang 2018 verließen Dahlia Sleeps ihren Soundcloud-Baby-Kokon und machten ernst. Es folgten weitere Singles, sowie die EP After It All. Glastonbury Emerging Talent Liste, BBC Introducing und BBC Radio 1 zeigten sich als ergebene Fans und pushten ihre Musik. Nicer.
Heute veröffentlichen Dahlia Sleeps ihre neue Single Storm und ein junger, dynamischer und aufgehender Stern am Musikblog-Himmel namens Pickymagazine.de (noch ein Geheimtipp, also pssst) wird auf sie aufmerksam. Da dieses junge Magazin die Single als sehr gut befunden und darüber berichtet hat, steht dem weltweiten Durchbruch von Dahlia Sleeps nun nichts mehr im Wege. Am nicesten!
An dieser Stelle darf jetzt gerne gelacht werden. Ein müdes Lächeln würde mich auch freuen. Anm. der Red.
Hust. Nachdem wir uns nun also so erheitert haben, kommen wir wieder zum eigentlichen Highlight des Tages zurück. Storm klingt ultra sexy. Ungefähr so, als würden Chet Faker und J. Bernardt rummachen. Aber so richtig. Mit Zunge. Und Daughter, ja, die sitzt auf der schwarzen Couch und guckt zu. Dieser Neo-Soul Drum-Groove, die feinen Gitarrensounds und Synthie-Teppiche erzeugen wahre Mellow Moods. Aber von der Sorte mit selbstgezwirbelter Zigarette in der Hand. Dazu Regen. Das hat mich erstmal aufhorchen lassen. Dann hat mich der feminine Gesang mit beiden Händen festgehalten und ganz fest umarmt. Meine Augäpfel drehen sich nach innen. Richtig geiler Song. Genau mein Jam. Meine Marmelade! Der perfekte Song für die herbstliche Jahreszeit.
Auch thematisch finde ich den Song wirklich spannend, denn es geht um ein ernstes und aktuelles Thema: Homophobie (Es ist keine Phobie, man ist einfach ein Arschloch etc.). Die göttliche Stimme singt, dass man zu sich stehen und sich nicht unterkriegen lassen soll. So I understand sis at least, but my englisch is very good. Meine Lieblingsstelle ist immer da, wo sie singt, don't be defeated und dann setzen die Drums ein. Zum Beispiel ziemlich genau bei 2:07. Gänsehaut.
Dahlia Sleeps kündigen neue EP an
Ende diesen Jahres wird Dahlia Sleeps neue EP Love, Lost erscheinen. Ich bin  richtig gespannt, was da auf uns zukommt. Nämlich, großes Potenzial, in dieser Band, ich spüre (mit Yoda-Voice lesen). Bis zum Release im Dezember, kannst du dir Dahlia Sleeps Musik natürlich schon mal auf Spotify anhören! 🙂
Das Musikvideo ist genauso intensiv und einfühlsam wie die Single. Zwar einfach produziert, jedoch mit tieferer Message. Berührt mich irgendwie. Hier kannst du es dir anschauen: